This month our Zero Waste Champion is Irene Chen, founder of Unpackaged Eco. Her goal is to make waste-free shopping accessible to every household in Australia! We interviewed her about setting up refill stations in supermarkets and offering online groceries in zero-waste, refillable or returnable packaging and why this isn't more prevalent and about her experience at the recent National Plastics Summit…
Firstly, tell us a bit about yourself and your journey and what spurred you to start a zero waste groceries solution?
It really started when I read an eye-opening article in 2018 about how only 9% of all our plastic waste has been recycled. I felt personally challenged about this, and tried to live zero waste but found it horribly difficult, and was really frustrated by the few choices we really had as a consumer. So I set out to find a solution and started Unpackaged Eco.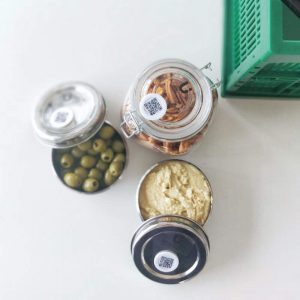 It seems like such a simple solution to single use – pay a deposit for the reusable container your groceries come in and get it back when it is returned – is it as simple as it sounds? Have you had any teething issues? Why is this not more prevalent?
Yes, absolutely! Our shop-refill-return system means customers can shop for their essentials in a reusable container, refill their items at a partnering store and eventually return it to be re-used. This can be done in-store or online. We used to do this in the 40s using a milkman-model, however the emergence of plastic as a durable and highly convenient packaging format in the last 50 years has made this re-use model obsolete. This was until we woke up to the damage this is doing to our planet.
We are starting to see more re-use models re-emerge which is encouraging, my hope is to see more people and businesses choose first to reuse than recycle to really help turn off the plastic tap. We certainly had our fair share of teething issues as a start-up, mainly around getting our system working right (and we're still working on it!) but the support from community has been so positive and that really encourages us to keep doing what we're doing.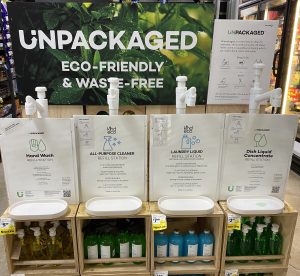 Was there any hesitancy from supermarkets when first approaching them? What has the feedback been from the supermarkets you have partnered with?
Certainly at the beginning there was a lot of rejection and door-knocking before finding the first few supermarkets that would take the plunge with us. We're truly grateful for these local supermarkets that possess the boldness to do something different and take action for the planet.
The feedback has been really positive to date, a little education was required at the beginning however their customers have really responded positively and taken on this new way of shopping. Supermarkets love giving their customers another reason to return to their store, and customers get to refill for a substantial saving. It's a win-win!
Have you found that the interest in circular packaging from stores and consumers is increasing?
Yes, we have certainly gained momentum, particularly in the last couple of months growing to 12 stores now. Word of mouth from both stores and customers have helped to fuel our business, there has also been increasing interest from brands and other retailers.
How do you believe we can all help increase the interest in creating a circular rather than linear economy?
I strongly believe that turning the tide on plastic pollution starts with us. This issue is urgent and we simply can't wait for government and large corporations to take action before something changes. It starts with a "waste nothing" mindset followed by making the right small choices everyday. It's OK not to do things perfectly, what's important is a desire to make small positive changes everyday. By setting the right example, we all have the opportunity to positively influence those around us to do the same, the sum of all our efforts will undoubtedly make a huge difference for the planet.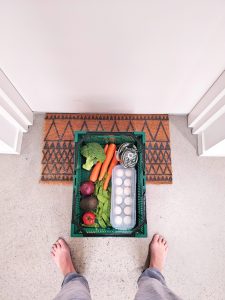 What is next? Can we expect to see Unpackaged Eco in more stores and delivered to more areas?
Yes absolutely! We are accelerating our store and online footprint in Melbourne in the next few months so watch this space! We're also working on potential expansion into other states in the next 6-9 months.
How did you find the National Plastics Summit you attended? Did you feel there was real interest in refill and reuse solutions? Is there too much of a focus on recycling? Was there too much representation from big business and not enough from small eco businesses like yours? Fill us in on the good and the bad about the summit and its outcomes!
I think the Plastics Summit was a great first step towards bringing together the key players to solve our huge plastic problem. What was apparent coming out of the summit was that there was no silver bullet and we certainly had more known problems than solutions in this matter.
I did feel there was a lot more focus on recycling rather than reuse unfortunately. I would have loved to see more discussion around reuse solutions at the summit.
Positively, the desire to come up with the right solutions was high across the board and jointly we also have the resources needed to solve this problem. The outcome was really an increased understanding about our key opportunities – off the top of my head they were around securing the right level of funding, increasing the focus on waste education across all levels, focusing on conscious design (begin first with the end in mind) and getting our material sorting processes right.
I look forward to hearing next steps following on from this summit.
Lastly, what's one of your favourite personal waste reducing tips?
My favourite waste reducing tip? Always go second hand first! I personally love shopping for second-hand items, firstly because it's one of the best ways to divert waste from landfill, and it's almost always a bargain!