Inspiration
Zero Waste Victoria aims to inspire people to reduce their plastic consumption and waste through everyday choices and actions. We aim to connect a community of changemakers who are inspired, passionate and empowered about a waste-free future. We generate inclusive conversations to inspire zero-waste actions.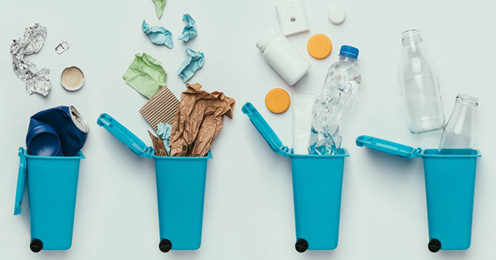 Waste-less Community
Working together in a shift towards zero waste.
Are you inspired and motivated in your personal war on waste?
Do you want to empower others to reduce their waste too?
Have you been frustrated that some refillables have been refused, during the pandemic crisis, and now you're ready to bring back reusables.
Maybe you just want to get your family and friends on board to reducing waste too.
Whatever your motive for a life with less waste, connect with some local legends who are empowering community in a shift towards less waste.
Connect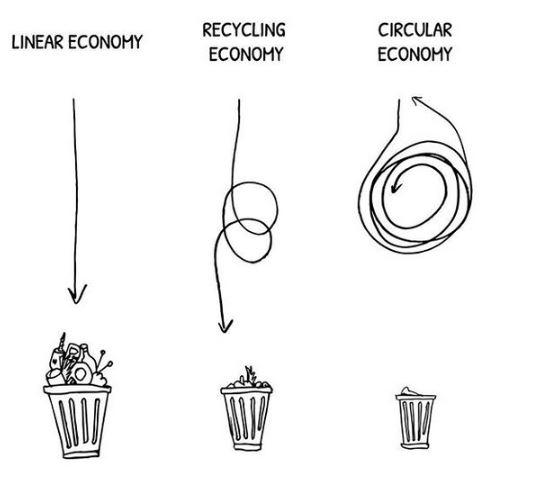 Read
Drawdown by Paul Hawken to inspire hope in the face of climate change.
Retrosuburbia by David Holmgren.
Watch
Plastic Pollution Solution
Plastic pollution is one of the greatest threats to ocean health worldwide. But, there are many solutions to plastic pollution that you can participate in today. Read some basic facts about ocean plastic pollution and explore some specific plastic pollution solutions that everyone can take part in.
Connect
Read
Explore
Do
Watch
A panel discussion on Plastic Pollution Solutions and Workshop with Heidi Tait from Tangaroa Blue Foundation as she shows us how to use the Australian Marine Debris Initiative data collection app to contribute to the national marine debris/litter database. – https://youtu.be/vYl6HgsV9Nc

Slow Fashion
Slow fashion is the widespread reaction to fast fashion. It's thoughtful, intentional, and holistic. It's also an argument for hitting the brakes on excessive production, overcomplicated supply chains, and mindless consumption. We need to address the 6,000 kilograms of used but still wearable clothing that goes into Australian landfill every 10 minutes. By getting you to hold on to your clothes for at least 9 months longer reduces the water, waste and carbon footprint by up to 30%. Refurbishing the clothes your already own enables you to express creativity and individuality whilst reducing your impact on the environment.
Connect
Read
Listen
Explore
Watch
Do
Join the Slow Fashion Movement
Post your restyled outfits, photos of your wardrobes, zero waste or mended outfits on your socials and use the hashtag #ZWVStyleMend.
Learn to mend and sew: Thread Den.
Go to Karhina.com for mending ideas and workshops.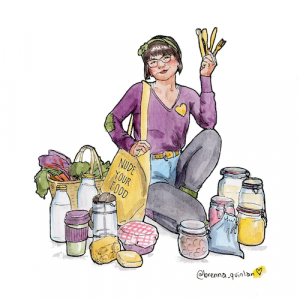 The Arts
Sustainable art is art in harmony with the key principles of sustainability, including ecology, social justice, non-violence and grassroots democracy. Sustainable art is also understood to be art that is produced with consideration for the wider impact of the work in relationship to the environment.
Connect
Listen
Watch
Do
Charlie and Brenna have a deck of Permaculture Action Cards which can be bought through his bandcamp

https://music.formidablevegetable.com.au/

. We've been using these to teach adults and kids permaculture and sustainability, and a lot of parents, teachers and home schoolers have found them really useful.

Look into Permaculture Design Courses in your area, or consider the Milkwood Permaculture Living Course, which is an online version at Milkwood.net

Focus on Food
Let's rethink our food and food systems. thinking about your food choices and using up what your already have to hand makes sense. Smart consumption is more than just fashionable, it is becoming essential to the survival of our planet. Zero waste cooking is exactly that – cooking that produces as little waste possible. Simply making sure that nothing goes to waste.
Connect
Read
Watch
Do
Keep connected on: