Zero Waste Victoria evolved from connections made in a group which was instigated by Hannah Mitchell when she tried to find a local zero waste group on facebook, but there wasn't one. So to help build local connections, she created a facebook group called Zero Waste Melbourne, which was later renamed to Zero Waste Victoria.
In late 2016 a callout was made by one of the facebook group members, Erin Rhoads to see if there was interest in setting up an information stall at a festival. The idea was to speak to the public in person and encourage them to reduce waste.
Kirsty Bishop-Fox, Che Hall, Emily Hui, and Lisa Sturges responded and together they created a display of zero waste swap outs for a stall at the Sustainable Living Festival, in February 2017. Many conversations were had, and it was wonderful to speak to festival attendees and give them tips to reduce their waste.
Following this, we were delighted to be approached by community groups and councils to attend their events too, which gave more opportunity to spread the zero waste message.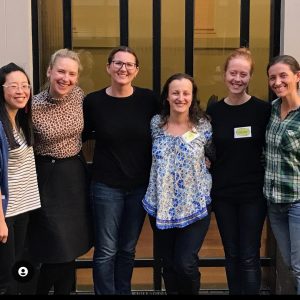 In August 2018 the inaugural Zero Waste Festival was held and over 500 people attended, which was a great success. Special thanks to Tammy Logan, a guest speaker at the event.
The step was taken to incorporate Zero Waste Victoria as a registered association and charity in March 2019. This was a collaborative effort led by Kirsty Bishop-Fox, Emily Hui and Erin Rhoads.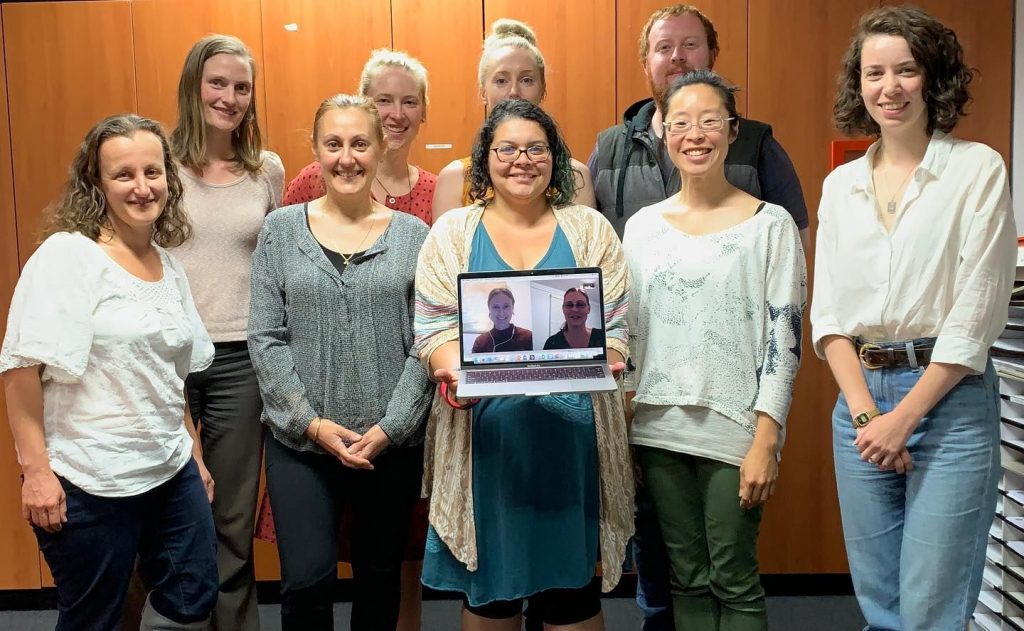 Zero Waste Victoria's founding committee
Front row: Kirsty Bishop-Fox (co-founder and president), Sylvia Lo Piccolo (Treasurer), Carolina Aguirre, Emily Hui (co-founder and Vice-President), Jenna Flood
Laptop: Catlin Rawding (secretary), Bianca Cottle
Back Row: Joanna Drennan, Lisa Sturgess, Elisabeth van Roosendael, Shane Gunston
Not pictured: Erin Rhoads (co-founder), Vicky Rae Ellmore
Our doors were opened to membership and supporter donations at our second Zero Waste Festival in October 2019, where over 1,000 people attended.
In 2020 and 2021 the Zero Waste Festival shifted online, which extended our reach even further.
Zero Waste Victoria has gone from strength to strength, becoming recognised for community education and also for government advocacy. We are grateful for everyone who has supported us so far, and are thrilled that we can inspire and empower more people and organisations with their efforts to make sustainable changes and reduce waste.
Get to know our Committee members.
Keep connected on: