Zero Waste Festival 2021
This year's Zero Waste festival's aim is to reconnect community and provide festival goers with inspiration to rethink waste.
We are now bringing you this jam-packed event online. It will be broadcast live so we can be empowered, share stories and information about reducing waste and shifting towards a circular economy.
Wherever you are in Victoria, Australia, or worldwide we are thrilled you can now join us online for this jam-packed event, from the comfort of your home.
We are pleased to announce you can watch the full event from 10 am to 4pm via youtube or Facebook. If you have a smart tv, you can connect via youtube, bring on the popcorn.
There are 2 ways you can join us with the live broadcast
Facebook (You may have to scroll on the page to set a reminder or to see it)
In the app we're using, we'll see your questions and feedback in the comments. So please interact with us during the event.
Share this widely
It's totally fine to share the links with your network– if we have to be online, we want to make this accessible to everyone.
Our program – Click on the links to go to the session on YouTube.
Repair Cafe ONLINE
Have something that needs repair? Book in through our ticket link to have the great people from St Kilda Repair Cafe to get advice on how to go about repairing your item. We will have Iain, a computer whiz, Gwen, a sewing whiz and John, a general repairs whiz.
The sessions are filling fast so our repair whizzes will be very busy. The session will also be open to anyone interested in learning more about repairs and if time allows our whizzes will answer any questions you have. Just pop them in the chat.
For sponsorship, or media inquiries please email festival@zerowastevictoria.org.au
Tickets are free, and donations will support Zero Waste Victoria's endeavours to tackle the war on waste, with a focus on education and advocacy campaigns to encourage reusables and a world without waste.
Sponsors and special thanks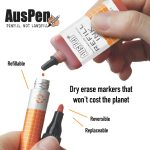 AusPen Refillable Whiteboard Markers was founded 20 years ago by Melbourne entrepreneurs David and Kerrie Sharpley. With refillable barrels and replacement parts – all of the components are made using the highest quality ingredients.
AusPens are designed to be kept for life making them the ultimate classroom tool for combatting unnecessary waste. For updates on new products and special offers follow them on Instagram or sign up for their mailing list.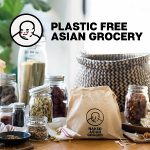 Naked Asian Grocer – taking the plastic out of Asian Groceries.
Launched in Feb 2021, Naked Asian Grocer is Australia's first zero waste Asian grocery. They offer Asian pantry staples without single use plastic.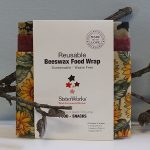 SisterWorks is a not-for-profit social enterprise in Melbourne, supporting women who are refugees, asylum seeker or migrants to improve their confidence, mental well-being. All SisterWorks programs are free, and focus on English language, digital literacy, craft such as sewing or jewellery making, through to the social enterprise production which gives Sisters an opportunity to earn money while gaining work experience, one of the biggest barriers they face in getting a job.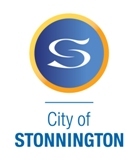 The Zero Waste Festival 2021 is being held in partnership with Stonnington Council and is also supported by the Stonnington Community Grants Program
You can view our past festivals
Zero Waste Festival 2018
Zero Waste Festival 2019
Zero Waste Festival 2020 – online