Our Volunteers
We would love to acknowledge our volunteers for your time and contributions to our community and the festival. Thank you for your help!
In alphabetical order…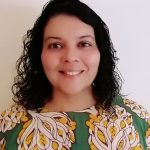 Carolina Aguirre – Festival, Advertising and All the R's coordinator
Carolina is a member of Zero Waste Victoria and the festival planning team and is currently advocating and educating on different areas of waste in her local community and through Zero Waste Victoria. Carolina is a Community psychologist and uses her expertise in supporting behaviour change and community action.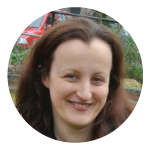 Kirsty Bishop-Fox – Festival 'Waste-less Community' and 'Recycling + Repair' MC and coordinator
Kirsty is an environmentalist, permaculturalist and consultant at Sustainable Pathways. She works with individuals and businesses, to improve sustainability practices. Kirsty is the president of Zero Waste Victoria, leading advocacy and education initiatives to create a world with less waste.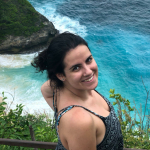 Mariana Domingues – Social Media Assistant Visual Designer, Q&A Moderator
The admiration I have for nature is my inspiration to be part of this. The environment is so perfect and we need to look after that. Together, we need to see through the future and protect our planet. Sharing information, taking some action, and having compassion we can reach that.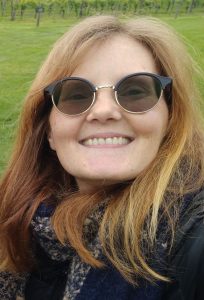 Vicky Rae Ellmore – Newsletter Communications
Vicky is a part-time vet nurse and part-time proofreader who started the Reusable Nation blog and Instagram to share how her husband and herself have gone about reducing their waste as an inner city Melbourne couple and to share tips for individual change and inspiring community initiatives. She believes that small changes can lead to big changes and that we can all make some changes, even if we can't make all of them, and hopes to encourage reuse over single-use in order to cause a change in mindset that in turn causes broader change to a circular economy rather than a linear one.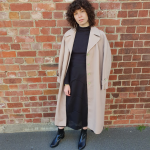 Jenna Flood – Slow Fashion coordinator
Jenna is a slow fashion stylist, Ironic Minimalist, whose main focus is educating people on issues that surround fast fashion. She advocates for sustainable alternatives such as pre-loved, vintage and clothing made with sustainable practices.
Shane Gunston – Festival, Advertising and DIY coordinator, Team Techie
The Zero Waste Victoria Facebook group is a community of super clever individuals looking for solutions and sharing innovations and inspiration to live with less waste. Shane is one of the Admins with a passion for helping people along their zero waste journey.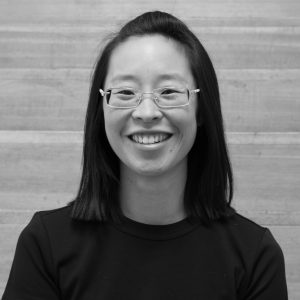 Emily Hui – Festival Director, Social Media, Graphics, Ticketing, Advertising coordinator and Team Techie
Emily is a co-founder of Zero Waste Victoria with a passion for empowering the collective community for people and planet. She is a qualified educator with experience in Positive Education, International Baccalaureate, play-based learning, nature play, secondary and primary teaching. Emily is a sustainability educator leading learner driven action and a microplastics citizen scientist.
Chloe Lines – Community Stories and Lunch coordinator, Ticketing
Chloe has lived in many different places in her life – 26 homes, 4 cities and 3 continents to be exact. When she was living in Los Angeles, she realised the physical and mental space our belongings were taking up. It was then that she discovered zero waste and the joy of living better with less. Chloe is now based down in the Mornington Peninsula and runs her own business the clean lines co.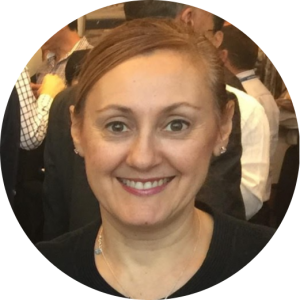 Sylvia Lo Piccolo – Festival Accounts
Sylvia is our Zero Waste Victoria Treasurer and she manages our finances, to ensure everything is in order. Sylvia was on hand to assist working with our sponsors and with any other help required.
Kirsteen MacLeod – Festival 'Waste-less Community' coordinator
Kirsteen is the co-founder of the social enterprise The Compost Depot. She is a self-confessed compost nerd with a passion for soil science and gardening. She has a background in chemistry and biochemistry and a master of environment degree. Kirsteen is involved with the Brunswick Tool Library, WeCycle Melbourne, Circular Economy Victoria and the Tree Project.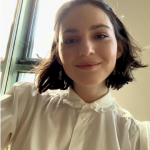 Eliza North – Copywriter
Eliza's apartment is dotted with little innovations picked up from the Zero Waste Victoria Facebook group. She finds so much joy and satisfaction in designing a life with less waste and is thrilled to support a celebration of big and small ways to be kinder to the earth.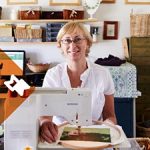 Tamara Russell – Slow Fashion segment and Festival website updates
Tamara of Karhina Designs has been making, altering and mending clothes since a teenager, personalising her wardrobe with visible mending and embellishment. Tamara designs workshops to teach you how to mend and revitalise clothing trying to stop them ending up in landfill.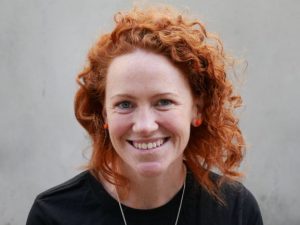 Maddie Scott-Jones – Vision and Mission copywriter
Maddie is COO at Education Changemakers and is passionate about inspiring purposeful change to make the world a better place. She's also the (recent) proud owner of a bokashi bin.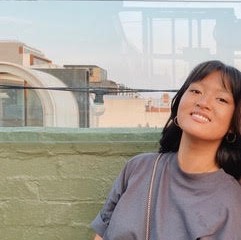 Vivian Tang – Social Media Assistant Visual Designer
Vivian is a media and film enthusiast, particularly passionate about the ways in which we can be kind to our planet. Interested in not only minimising waste within our community but using social media to educate and foster a deeper understanding of sustainability issues, she strongly believes our greatest strength as a community lies within our ability to communicate, empathise and take action.