Zero Waste Festival 2023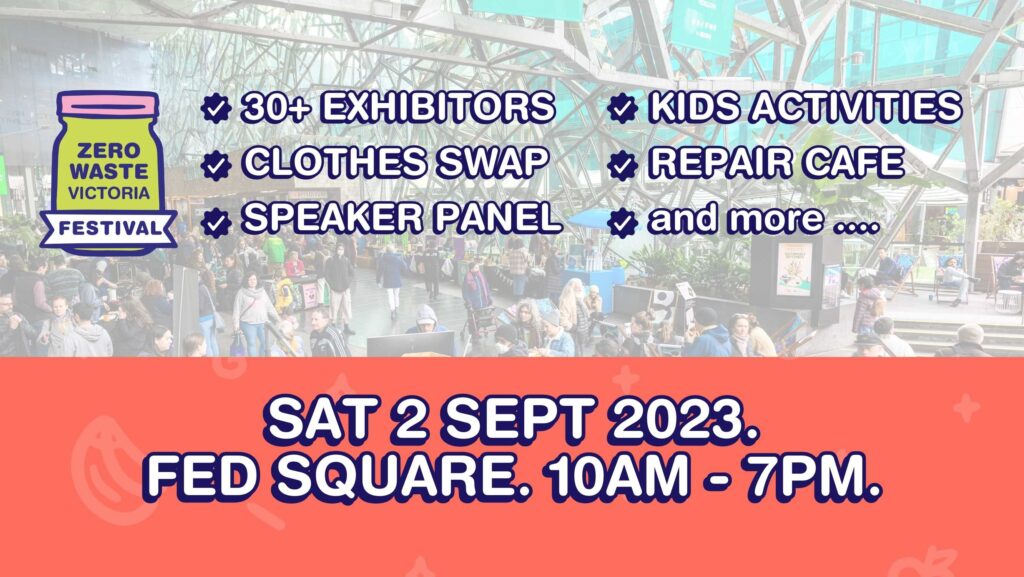 More than an event, the Zero Waste Festival is a catalyst for community connection. Join us with like-minded individuals, exchange ideas, and network to foster connections that extend beyond the festival's boundaries. This festival will showcase the very best in zero waste practices, products, and ideas that are revolutionising our approach to sustainable living.
Bring along your quality, unwanted clothes for a Clothes Swap, and the Repair Café will be on hand to fix your broken items. The Mending Circle will teach you how to 'Stitch it, Don't Ditch it' and activities such as DIY celebration cards and stitching indoor footballs will inspire the kids to get creative with recycled and reused materials.
PROGRAM OVERVIEW
Step into a world of enlightenment through engaging workshops, enlightening talks, and interactive displays that unravel the mysteries of waste reduction.
10 am – Can we recycle our way out of it?
11:30 am – Confronting the Fashion Waste Crisis
12:30 pm – Reducing waste as a climate action
2:00 pm – Fixing a forked food system
3:00 pm – Community Innovation in the Circular Economy
4.00 pm – Zero Waste Solution: Your Containers, Your Rights, Your Planet
4:30 pm The Endangered Generation (Film screening, followed by a Q&A)
ZERO WASTE FESTIVAL ACTIVITIES

Mini Spring Clean the City
9:00am – 11:00am

Get involved in this Mini Spring Clean the City with community clean up group Beach Patrol to collect litter along the Yarra River.
Join the team as they pick up litter, sort, and document what is found for their app Litter Stopper. Learn first hand how the data collected during litter clean ups supports advocacy organisations that influence government policy and local initiatives for community education to help reduce litter at the source.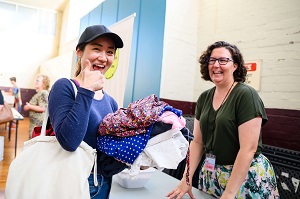 Clothes Swap
Bring up to 5 items of your top quality unwanted clothes, shoes, or accessories in great condition to add to the swap collection pool. Then go shopping and refresh your wardrobe.
10am – 12 pm Drop in your clothes
12:30 pm – 2:30 pm Clothes swap opens for 'shopping'

Please note: only items which are of good quality with a long potential lifespan will be accepted. No underwear, swimwear or pyjamas.

Find out more here.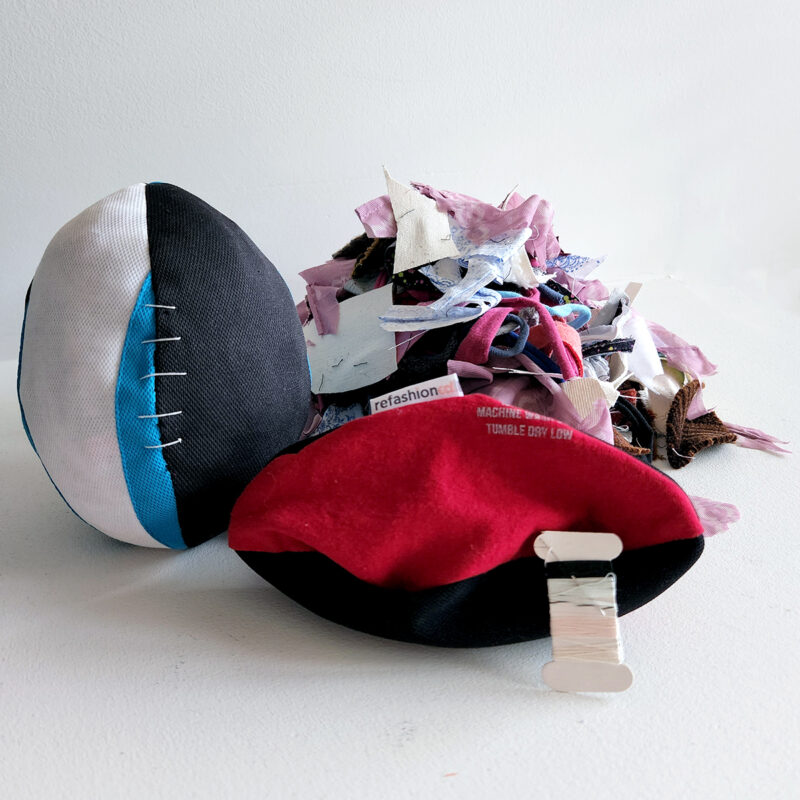 Football workshop
Join the kids and have fun making an indoor, soft football with reclaimed fabric. Teach the little ones the basics of stitching on their own soft football to kick and throw around at home. You'll also learn about pre and post consumer textile waste, as well as the basics of how to hand sew and stitch.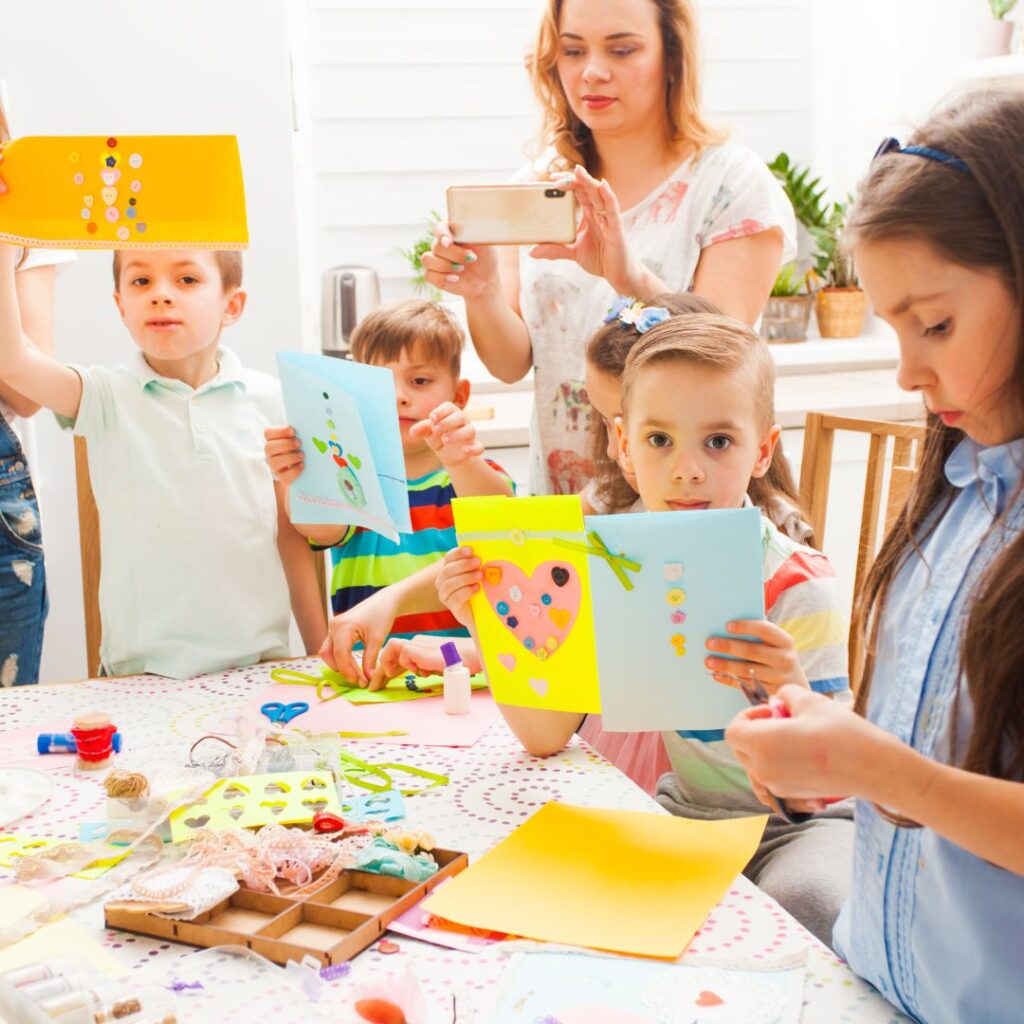 DIY Celebration Cards
Get the kids involved in creating special cards made from the heart. We will have a range of quality reclaimed materials scraps to make memorable celebration cards. Just in time for Father's Day or for any special occasion.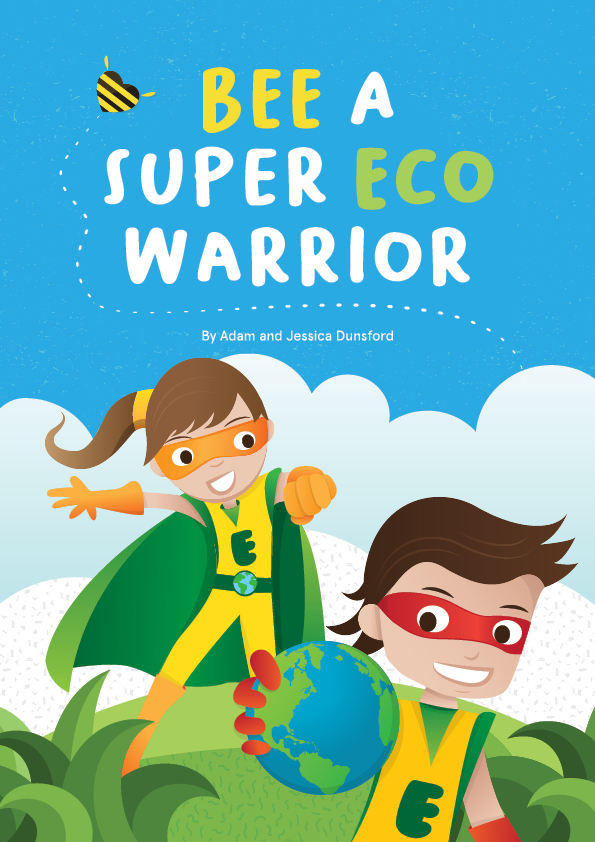 Bee Healthy Stories
Come and join the "Super Eco Warrior" crew and check out the great tips they have for you! Learn about the issues and lifespan of waste and then design your own personalised "Super Eco Warrior" mask and explore the different ways you can look after our planet.

11:00 am – 12:30 pm – Session 1
1:30 pm – 3:00 pm – Session 2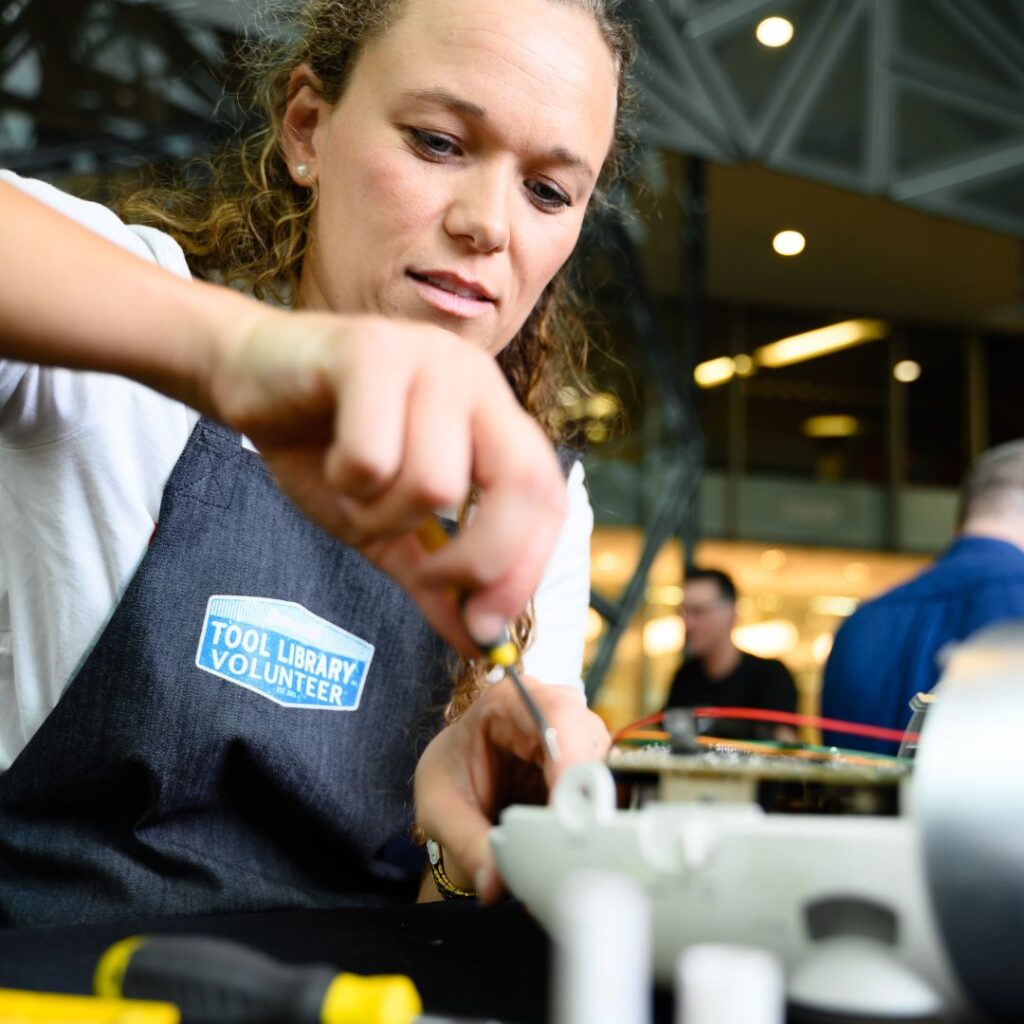 Repair Café
Have something that needs repair? Don't throw it out! From small electricals, children's toys, bikes and more. Come along to have skilled volunteers repair your items! Please make sure your items are clean/hygienic.
Make sure you book your spot when you reserve your ticket.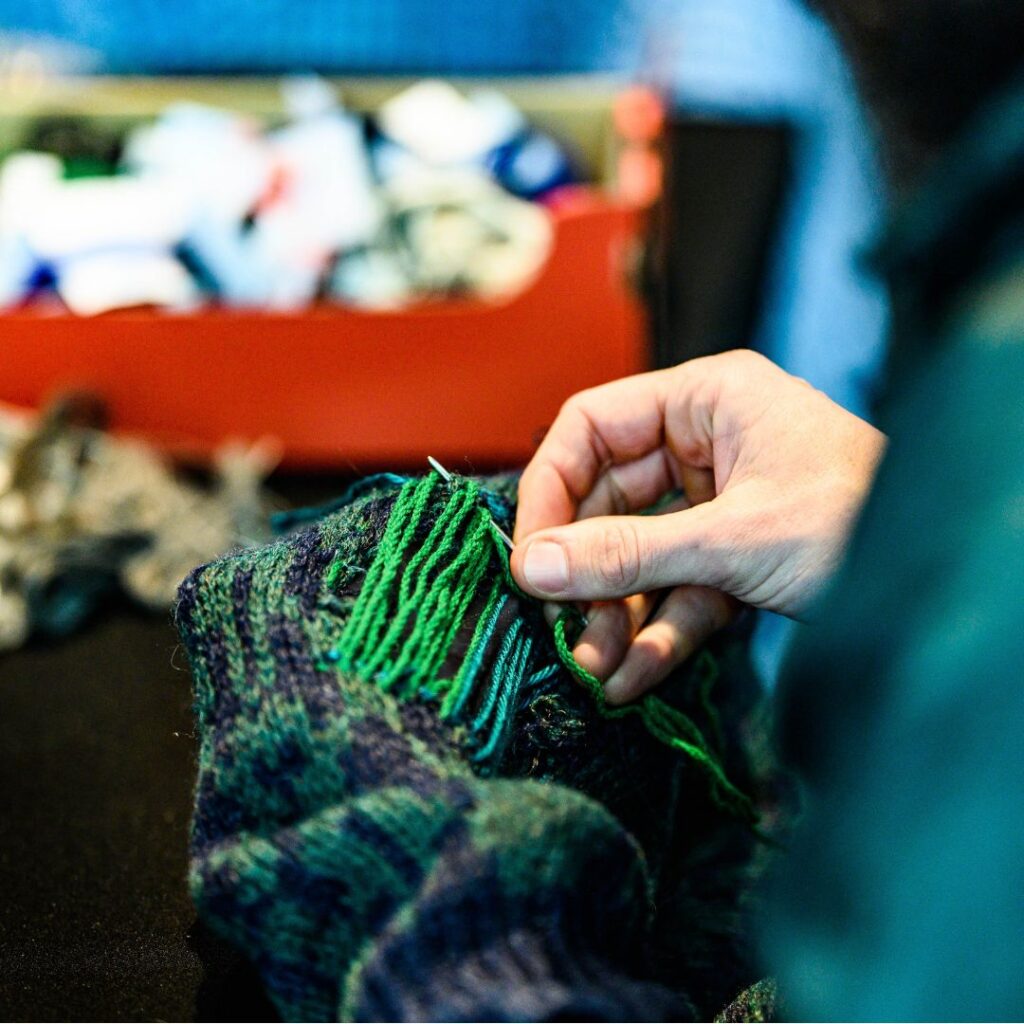 Mending Circle – Stitch It, Don't Ditch It
Come along to our mending circle and learn how easy mending is to do yourself.
Menders will be there repairing their items to show you how to make simple repairs. Bring anything that needs a stitch such as clothing, textiles or toys and learn how to mend them. Please make sure your items are clean/hygienic.
Make sure you book your spot when you reserve your ticket.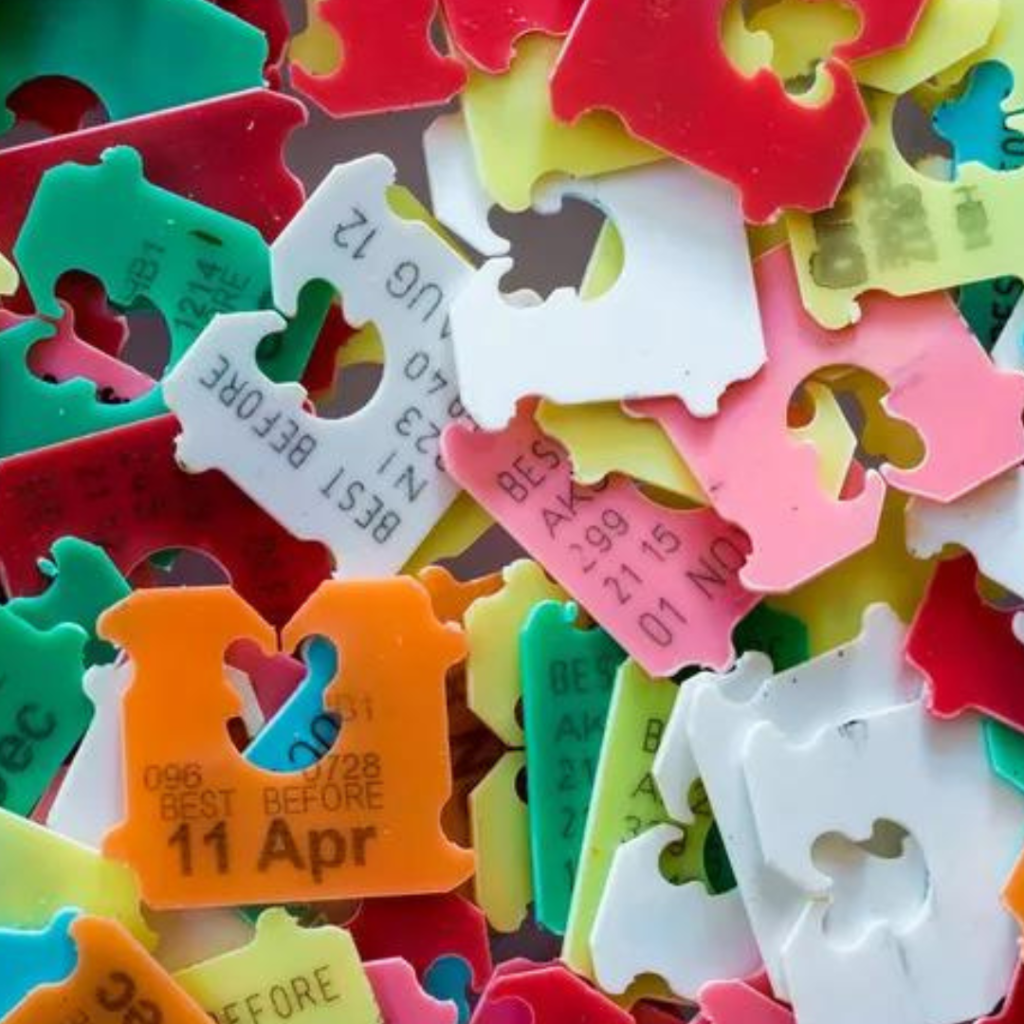 Recycling Centre
Many items are recyclable, as long as they are collected and processed separately.
Recycle your hard-to-recycle items with our dedicated Recycling Centre! If you bring non-accepted items, you will be asked to take them home with you.
We are accepting:

More information:
No Waste policy
To keep the festival Zero Waste we encourage you to support us by bringing along your refillable water bottles, reusable coffee cups, and containers and cutlery for food. Food vendors will serve their offerings on reusable plates helping us avoid single-use waste.

Accessibility
Fed Square accommodates for all individuals.

The Zero Waste Festival will be held at:
The Edge: The Edge has lift access and is wheelchair accessible. Arrangements can also be made to enter from the Fed Square Car Park. Accessible toilets can be found in The Atrium, which is located next to The Edge. The lower stage in The Edge has lift access but the greenroom does not.
The Atrium: The Atrium is wheelchair accessible, with Flinders Street offering the best point of entry. The Atrium has accessible toilets located next to IceBar and is equipped with a hearing loop.
There will be an Auslan Interpreter for all panel discussions at the Zero Waste Festival.
For more information see Fed Square: https://fedsquare.com/accessibility
Partners and special thanks:
The Zero Waste Festival 2023 is brought to you by Zero Waste Victoria and event partner FedSquare. Community partner Sustainability Victoria.

The Zero Waste Festival is a part Fed Square RESET, offering us an opportunity to start afresh.


Sustainability Victoria is a delivery agency of the Victoria State Government. Our purpose is to accelerate Victoria's transition to a circular, climate resilient clean economy.

Auslan Stage Left is the leading provider of performance interpreting, having provided Auslan Interpreters for theatre, live music, arts events and productions across Australia and internationally. Quality theatre-trained Auslan interpreters and Deaf consultants work alongside one another to ensure that interpreted events are an immersive, engaging and accessible arts experience.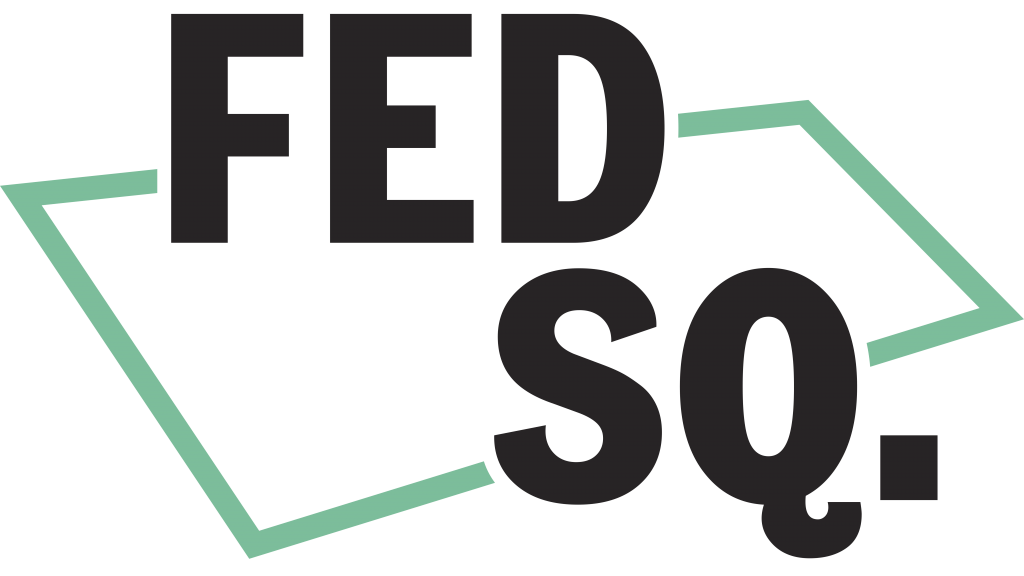 The Zero Waste Festival 2023 is organised by Zero Waste Victoria in collaboration with event partner FedSquare. We are grateful for the support of our sponsors.
If you are interested in discussing sponsorship opportunities please email festival@zerowastevictoria.org.
Follow us on Facebook and Instagram to stay up to date with the latest updates!
---
You can view our past festivals