Festival Speakers
Kirsty Bishop-Fox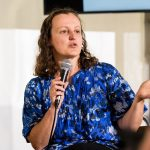 Kirsty Bishop-Fox is an environmentalist known for motivating people to prioritise sustainability. She's a sustainability consultant, educator and strategist who works with businesses, government, and community to transform the approach to waste, recycling, and sustainable living. Kirsty's recognised for focusing on the environmental big picture and relating it to practical actions, and achievable changes to help people make more sustainable choices. Kirsty's also the president of Zero Waste Victoria and director of the Zero Waste Festival.
They say one person's trash is another person's treasure, but when it comes to waste, Kirsty's all treasure. She's in her element when talking rubbish – inspiring you to live today, like tomorrow matters.
Shane Gunston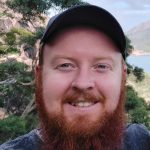 Shane thinks there's not much to say about himself aside from that he has a beard, a passion for the environment and enjoys hearing about the experiences people have on their journey to Zero Waste. But as a member of the Zero Waste Victoria committee, we can tell you there's more behind this modest man than he will usually let you know. Shane is an admin of the Zero Waste Victoria and Zero Waste Freebies Facebook groups, keeping in check all the wonderful information and items looking for a new home. Outside of this you might see him patching up a scraped knee or bumped head at Melbourne Zoo as their First Aid officer.
Shane believes small steps for everyone can make big differences overall, he's a wealth of knowledge on environmental issues and keeps it all in check when someone thinks they need a band-aid.
Joost Bakker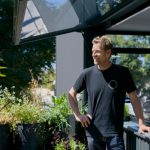 Joost Bakker is a discipline-crossing creative and visionary. Highly regarded for his distinctive aesthetic and design ingenuity, Joost has been commissioned to create large scale public installations, vertical gardens, event spaces and hospitality interiors throughout Australia.
He is the creator of the Greenhouse by Joost, Brothl, Australia's first fire resistant straw bale home, Future Food System and a multitude of associated concepts, products and venues.
Driven by making a difference to the world – Joost's innovations in building materials, waste-treatment and nutrition are attracting global interest. Living in a time where there are many challenges and uncertainties regarding resources and the state of the environment, more and more people are welcoming such new ideas and thinking.
Vicky Ellmore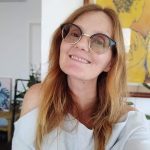 Vicky and David, the couple behind Reusable Nation, are passionate about reducing waste individually and society-wide through reducing, refusing, and reusing. They've gone from creating a typical amount of waste to hardly ever putting their bin out. They use their blog to inspire others on their zero waste journey to do the same, publishing posts with actions people can take at home and neighbourhood initiatives to bring about a less wasteful world.

Vicky inspires thought before using single-use disposables, by sharing ways to reduce waste and reuse wherever possible, rather than relying on recycling. Reusable Nation shares advice on finding forever alternatives and making them part of everyday life. Vicky champions waste reduction by weaving into the fabric of community through swapping, sharing. Vicky also loves to share ways to both save money and avoid waste.
Katrina Naish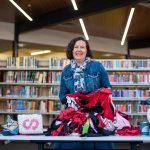 Founder and Director of Fitting Connection, Katrina Naish has over 20 years' experience in the fashion and textiles industry across design and production.

For 4 years Katrina worked alongside small businesses that wanted to produce their own clothing. She supported them from design all the way through to the production helping in any way that was required. However, she found it increasingly difficult to a line her values with the industry and her position within it.

Through Katrina's diligence and devotion to her community, 2020-2021 lead her on a journey see a seed of an idea grow, develop, and come to fruition. She now leads her growing team into new journey of educating students and community to not only start to understand the complexity of textile waste and circular economy but to also see textile waste as a resource by facilitating opportunities to explore up-cycling that earns finical rewards.
Jessica Gerger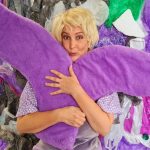 Jessica has been president of The Friends of Kororoit Creek for six fantastic years and is fighting the good fight for our waterways. She is is a third generation performer who comes from a wild, extended family of international artists, opera singers, directors, writers, film makers, fashion designers, cabaret artists and musicians. Jessica writes, acts, produces and teaches children drama through her 'StagePlay' workshops. She makes theatre and film with her award winning filmmaker husband Andrew Robb.
Jessica combines her passion and talents and become Mrs Ticklebottom so that students, teachers and parents better understand the connection between streets and creeks, rivers and the ocean.
Fam Charko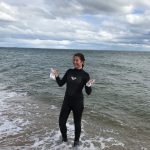 Fam is an award-winning marine biologist (MSc) with specialisations in ecology, nature conservation and marine plastic pollution. Fam helps people connect to nature through science, storytelling and immersive experiences into their local environment. She leads several marine research projects for the Port Phillip EcoCentre, helping volunteers become skilled citizen scientists and contributing to a growing body of research on the health of Melbourne's big rivers and Port Phillip Bay.

She is a passionate science communicator and uses science literacy to empower local communities in change-making. Recently, she won the Emerging Leader category of the 2020 Victorian Marine & Coastal Awards. Fam is a Fellow of the Centre for Sustainability Leadership in Melbourne and a radio host on Radio Marinara, a weekly show about all things marine on 3TripleR Community Radio.
Dr Ross Headifen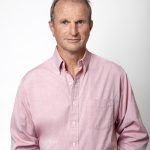 Ross and his wife Ramona joined a little group, 3207 Beach Patrol in 2011. Over the next 8 years they led the growth of Beach Patrol Australia and helped start an organisation called Love Our Street to clean plastic litter from local streets, parks and waterways. There are now 43 Beach Patrol and Love Our Street groups are now operating.

Ross has a Ph.D. in Engineering from The University of Texas. In 2010 he created an educational website to bring together the many stories about plastic waste around the world. Realising that plastic litter clean-up alone, was not a full solution, Ross set up a method to record some of the common litter items the group was collecting. In 2019 he developed a phone app, Litter Stopper to make recording of the litter pickups easier. Between 2016 and 2021 Ross and Ramona conducted an extensive survey of plastic litter washing ashore and they developed a thorough understanding of the type, and amount of plastic coming from the bay.
Brite Moliere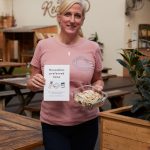 German born zero-waste advocate Birte Moliere is the owner of SEED. Sustainability Solutions and has spent the last two decades working on leading sustainability programs with businesses, not-for profits and protected area management agencies in Australia and abroad. She's a sought after coach and brings a practical approach to reducing our footprint while saving money and having fun along the way.
In her role as Victoria's Plastic Free Places Facilitator for Boomerang Alliance, Birte works with hospitality businesses to ensure they are ready for the upcoming single use plastic ban. She provides advice on reducing single use plastics and shifting to better options. Birte is also the Co-founder of Waste Wise Peninsula, a community group focussed on reducing waste, plastic pollution and transitioning to a circular economy.
Ricki Hersburgh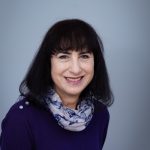 Plastic Oceans Australasia is part of a global alliance launched in 2017 operating throughout the region to change the way we view plastic waste by challenging society's perception that this indestructible substance can be treated as 'disposable'. Plastic pollution is a global issue that impacts our waterways, human health and the planets longevity. Through education, business and science, Ricki and the team work to stem the tide of plastic entering our oceans.
Ricki's vision is to hasten impactful awareness to ensure positive outcomes happen. This can only be achieved through fun and engaging habit changing activities that help us understand how important it is to keep our Ocean healthy for future generations.
Ricki started her plastic sustainability journey at an early age working with her family's recycling business in Victoria, Australia. Since then, she has devoted her life's work to environmental sustainability projects in the corporate, community, government and not for profit sectors. Ricki has a diverse professional and academic background previously holding senior management positions with WWF, Greening Australia and other international charities.
Grant Miles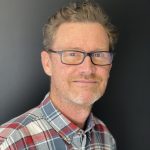 Owner and operator of Cheaper Buy Miles, a unique business focused on fighting food waste by selling grocery items that are close to, or past best before date. With 35 years experience in the grocery industry, and 27 years running Cheaper Buy Miles, he's been involved in diverting millions of kilograms of great food from landfill, whilst at the same time providing low cost shopping alternatives to the most needy in our community.
Mark Boulet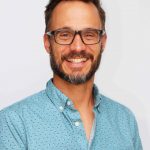 Mark is a senior researcher at BehaviourWorks Australia at Monash University. His recently submitted PhD focussed on consumer behaviour and household food waste, and he has a Bachelor (Hons) and Master's degree in Environmental Science.

Mark's research interests lie in the area of environmental sustainability, behaviour change and education. He has worked on a range of projects involving the identification and design of behavioural change interventions to tackle issues such as food waste, sustainable transport, community bushfire preparedness, stormwater pollution and wildlife management. Mark is currently working on household food waste prevention programs with national food rescue charity OzHarvest.
Shae Anderson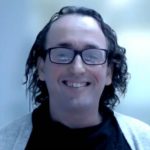 Shae, with their partner, four kids and housemate live in South East Melbourne. Shae is a keen dumpster diver who dislikes waste and tries to live lightly. The family seek to meet their own and others needs through dumpster diving. For example, they heat the house, help others decrease weekly food costs, source their clothes and share with friends and family, using things they find from local dumpsters. They also homeschool their younger kids and work in IT at a community legal centre.
Brendan Norris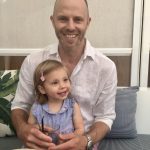 A talentless fixer himself, a hater of waste, and an admirer of clever people, Brendan founded Fixable because he wished it existed. Fixable is an online community for all things repair and reuse. Use it to find a fixer near you, help others fix their stuff, discover or promote local repair events, seek or provide repair advice, trade parts and other stuff, and join or start discussions about anything related to repair or reuse. The goal for Fixable is to make repair and reuse more accessible so anyone can save their stuff, share their skills, and prevent some landfill. It's early days but this idea's time has definitely arrived!
Jan David Hohmann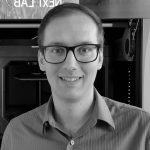 JD Hohmann is a co-founder of Maker Community, a makerspace in Brunswick.
Maker Community (MCI) is an inspiring, makerspace where the community gathers, learns, shares, is creative and builds towards a self-sustainable environment. They provide affordable access to the community to participate safely in making/learning, thereby unleashing creative potential. MCI builds a strong community by encouraging learning, making, fixing and skill sharing. The makerspace is open to all walks of life so that everyone can learn and make together.
When JD isn't helping out at the space, he likes to tinker with 3D printers, CNC routers, build planes and drones and repair them when he inevitably crashes them. JD regularly volunteers at repair cafes held at MCI. JD is a strong believer that encouraging maker facilities and skills in the community has a big part to play in a greener future.
Sallyanne Hunter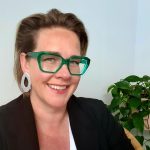 Sallyanne Hunter is the Toy Library Coordinator at Bayside Toy Library in Victoria, which provides local families with affordable access to over 3000+ quality toys, games and puzzles for borrowing.
With a background in product design and marketing, Sallyanne spent 15-years in Australia and the USA designing toys, products and retail solutions for the world's biggest brands, before deciding to switch tracks and join the Bayside Toy Library team in 2019 after experiencing first-hand the huge range of benefits toy libraries offer their local communities and the environment.
Since then, Sallyanne has helped hundreds of parents and children to grow, learn and create lasting memories through play, with toy libraries shaping the sustainable practices of our future generations simply by making it fun for children to share and reuse the toys they play with.
Scott Watkins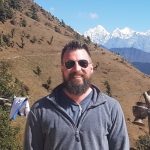 Scott is association secretary and senior repairer at the Brunswick Tool Library (BTL). Scott first became involved with BTL in 2019 having had many years experience working with and maintaining tools as a carpenter. Responsibilities at BTL include repairing and maintaining our tool collection, providing DIY advice to members, assisting with monthly repair cafes and running the monthly board meetings.
Jo Lindsay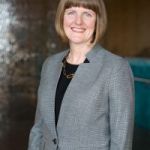 Professor Jo Lindsay is professor of sociology at Monash University. She is a leading sociologist in the fields of families, consumption and environmental sociology. Jo is passionate about research innovation and working with partners and communities to solve complex problems. She believes that excellent research has a huge role to play in supporting more inclusive, equal and sustainable families and communities.
Jo has published 3 books and over 60 articles. She is currently working with Prof Rob Raven and AProf Ruth Lane researching household innovation and the transition to the low waste city. For more on the Low Waste Study see here
Alice Trumble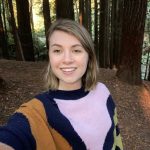 Alice's background is as a council Waste Education Officer with a focus in sustainable behaviour change research and sustainability education. She has been responsible for designing a number of waste policies and programs and has contributed to the development of Stonnington's new Waste Strategy. She is currently Acting Sustainable Environment Coordinator for the City of Stonnington. Alice is also a keen waste minimiser and environmentalist in her home life, and is keen to make waste avoidance as easy and approachable as possible for the community.
Alejandro Rendon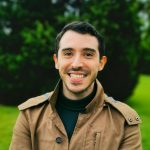 Alejandro is a project consultant with studies and experience in governance, investment planning, and infrastructure development in Australian, UK, and LatAm markets. He believes in transformational leadership to inspire people to change expectations, perceptions and motivations. He has participated and promoted initiatives such as Leadership Labs 4 Impact (SDG) and Future Founders with Study Melbourne to increase social and sustainable skills in students and communities.
Caitlyn Socwell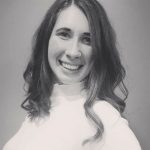 For seven years, Caitlyn worked as a physiotherapist in a variety of settings: aged care, sports, private practice, and disability. But, the harsh reality of climate change made her realise she couldn't remain stagnate in the healthcare industry that was potentially only adding air to the fire, so to speak.

The COVID-19 pandemic came with a silver lining – an opportunity to reflect, research, learn and develop her passion for sustainability; to educate her community and work collaboratively towards solutions for climate action. Together with other like-minded individuals, Caitlyn co-founded Rethink Recycling Co-op focusing on positively impacting community attitudes of waste and demonstrating waste a resource. It is a 100% volunteer-based organisation.

Just recently, she made her first official career transition into the sustainability space as a Zero Waste Champion for Monash City Council. She aims to learn all she can within the space, meeting & collaborating with other passionate individuals along the way.
Aife Oloughlin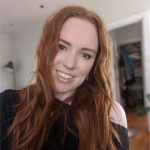 After honing her retail and marketing skills with L'Oréal, Aife O'Loughlin joined Salvos Stores customer experience team in 2013. As Customer Experience Manager, she strives to continually improve the experiences provided to team members, customers, donors, and communities across 357 retail stores throughout Australia.
Aife has a unique understanding of consumer behaviours that impact textile waste and is passionate about Salvos Stores role in creating sustainable solutions in response to these challenges
Patricia McCarthy-Henry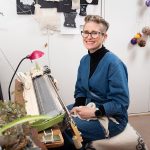 Patricia is a resident on the land of the Wurundjeri willam people. She is the knitwear designer/maker behind the label PMAXI Knitwear and is also an educator at RMIT, Brunswick campus. Growing up in Ireland always wearing handmade knitwear, as well as learning to knit at the tender age of 4, it is no surprise that knitting became a major part of her life.
Texture, relief, tactility and using reclaimed yarns, most often are painstakingly unravelled from garment form, are recurring features in Patricia's work. Her pieces are often abstract but tell a deeper story on closer inspection. Small details made from intricately hand manipulated machine knitted yarn make up a much larger visual feast.
Ben Kaminsky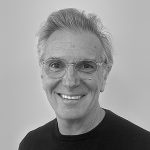 With over 35 years in the clothing & textile industry there is not much that Ben has not seen. Starting on the ground within the family fashion business in the day when garments were still being produced in the factories of South Yarra.
The experience, accrued knowledge and focus on quality first has led Ben to successfully supply some of the largest Fashion & Apparel companies in Australia and Internationally.
Today as co-founder of Textile Recycling Australia, Ben is committed to the mission of keeping textiles out of landfill. With a can do attitude of engaging with the practical, Textile Recyclers Australia offers real doable solutions to the problem of unwanted textiles & apparel.
Nat Stratos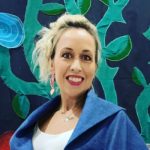 Nat is a multi-disciplinary Circular Design Practitioner, facilitator and Consultant in circular design, fashion and textile design and current graduate of Master of Design Futures at RMIT, her research has been on how we might support transitions to circular futures by fusing circular design and human-centred design methodologies, co-design, transition design and design thinking.
A circular fashion activist and advocate of circular economy, with 23 years of experience as a designer, Art Director in the fashion, textiles and social innovation in Government, she is determined to change the linear fashion system to a circular system through human-centred design approaches.
Nat runs circular fashion workshops and is currently developing a platform with tools and frameworks for designers, fashion organisations and educational institutions to support the development of stakeholder collaboration for the collective visioning of transitions to circular futures. The collaboration platform and frameworks aim to facilitate circular design education, product stewardship and supply chain transparency to support design communities to collaborate and design products and services that reduce carbon impact, develop transparent supply chains, circular behaviours and 'product of service 'mindsets for a circular economy towards ethical and sustainable futures.
Margaret Snowdon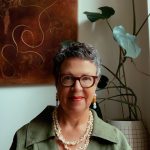 Margaret became a licensed Wayapa Wuurrk Practitioner in 2018. After completing an Advanced Diploma of Transpersonal Art Therapy in 2015, she began developing the FVP project to broaden her art practice as a therapeutic pathway to connect to nature for wellness and a better world. FVP stands for family vault project and represents Margaret's expression of the world as a global family. She has always had love, respect and affinity for many indigenous cultures' inclusion of all earth and nature as family – a view which is now existentially crucial. The vault (metaphorically) contains all the accumulated wisdom of all cultures over time: a resource for intelligently moving forwards together.
Dale Martin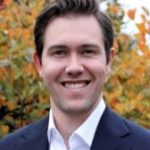 Dale is a passionate and dedicated sustainability professional who helps businesses and governments deliver meaningful and effective sustainability vision, targets and action. He served as Councillor for the North-West Ward of Moreland City Council from 2016-2020 and was the former Chair of the Urban Planning Committee and Councillor responsible for infrastructure, waste transition, sustainability and youth. He is a former board member of the Australian Energy Foundation, author of the 'Local Government Climate Emergency Toolkit' and co-founder of the campaign 'Plastic Bag Free Victoria'. Dale is certified Lead Auditor in Environmental Management Systems ISO 14001:2015, Graduate of the Australian Institute of Company Directors and holds a Permaculture Design Certificate and degrees in economics, finance and energy systems.
Kate Luckins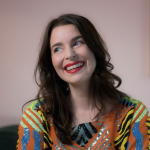 Kat Luckins is antidote to guilt-inducing environmentalism and she helps busy people live more with less. Kate's got a PhD in sustainability, but she's certainly not living a perfect eco-chic life! She is currently writing a book about what a sustainable lifestyle really looks like.
Through Sustainable Lifestyle, Kate has helped thousands of people reduce fashion waste with her Sustainable Style Edit and reduce food waste with her Fridge Edit, co-created with Naturopath Georgia Harding. She pens a popular fortnightly newsletter featuring stories of sustainable fashion, food and family life.
Back in 2004, Kate kick-started a global swapping movement by founding The Clothing Exchange. She took sustainable fashion to the UNEP Headquarters in Nairobi and has featured across radio, television, books and mainstream publications—from The Financial Review to Mamamia.
Jewelz Green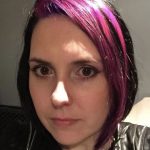 As a trained pattern maker from the fashion industry Jewels has an eye for detail. She combines her love for fashion, technical training for form and shape and desire to help people feel great and be empowered. Jewelz is energized by the joy of helping people find outfits and looks that are just right for them.
Jewelz has always had a love and passion for our planet. Working in fast fashion for 15 years weighed heavily on her, as she understood the impacts the industry was creating on our beautiful home, Earth. Now she has shifted her path and align her values of being environmentally friendly and love for fashion by helping people to understand the impacts of our fashion choices. Jewelz believes a sustainable wardrobe doesn't need to cost the earth.
Disclaimer: The views and opinions expressed in this event are those of the presenters and do not necessarily reflect the official position of Zero Waste Victoria or Fed Square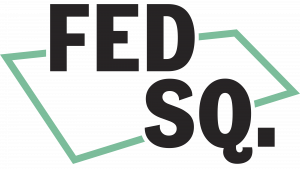 The Zero Waste Festival 2022 is brought to you by Zero Waste Victoria and event partner FedSquare. Supporting sponsors are Burwood Brickworks, Stonnington Council Waste Education Team, and Ecyo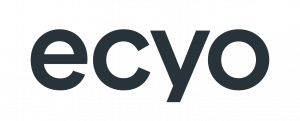 Keep connected on: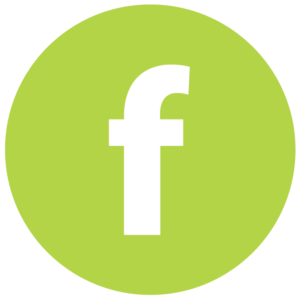 You can view our past festivals