About our Festival Speakers
MC – Kirsty Bishop-Fox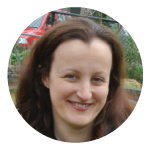 Kirsty Bishop-Fox is a relatable environmentalist, committed to creating a world with less waste. She's a freelance sustainability consultant, educator and speaker who creates environmental awareness to transform the approach to waste, recycling and sustainable living.
Kirsty's also the president of Zero Waste Victoria and director of the Zero Waste Festival.
10.00 am – Welcome to Country
Mrs. Ticklebottom and the Plastic Problem (kids show)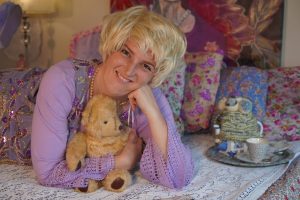 Jessica Gerger
Jessica is a third generation performer who comes from a wild, extended family of international artists, opera singers, directors, writers, film makers, fashion designers, cabaret artists and musicians! She has been acting since a young age and has worked professionally in Australia, the UK and Europe in film, theatre and television. She writes, acts, produces and teaches children drama through her 'StagePlay' workshops. She makes theatre and film with her award winning filmmaker husband Andrew Robb. She has been president of The Friends of Kororoit Creek for six fantastic years and is fighting the good fight for our waterways.
https://www.jessicagerger.com/mrsticklebottom/
https://www.facebook.com/MrsTicklebottom/
Local Actions against Plastic Pollution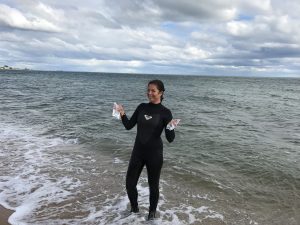 Fam Charko – Port Phillip Eco Centre
Fam is an award-winning marine biologist (MSc) with specialisations in ecology, nature conservation and marine plastic pollution. Fam helps people connect to nature through science, storytelling and immersive experiences into their local environment. She leads several marine research projects for the Port Phillip EcoCentre, helping volunteers become skilled citizen scientists and contributing to a growing body of research on the health of Melbourne's big rivers and Port Phillip Bay.

She is a passionate science communicator and uses science literacy to empower local communities in change-making. Recently, she won the Emerging Leader category of the 2020 Victorian Marine & Coastal Awards.

Fam is a Fellow of the Centre for Sustainability Leadership in Melbourne and a radio host on Radio Marinara, a weekly show about all things marine on 3TripleR Community Radio.
https://www.instagram.com/famcharko/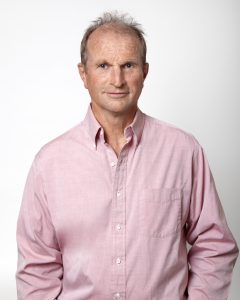 Dr Ross Hedifen – Beach Patrol Australia
Ross has a Ph.D. in Engineering from The University of Texas. In 2010 he created an educational website to bring together the many stories about plastic waste around the world. In 2011 he and his wife Ramona joined a little group, 3207 BeachPatrol. Over the next 8 years they led the growth of BeachPatrol to cover beaches of 30 postcodes around Port Phillip Bay. In the middle of that, progressing with an idea by a fellow member Jill Sokol, they helped start an organisation called Love Our Street to clean plastic litter from local streets, parks and waterways. 43 Beach Patrol and Love Our Street groups are now operating.
Realising that plastic litter clean-up alone, was not a full solution, Ross set up a method to record some of the common litter items the group was collecting. These were namely drink containers to promote the need for a CDS in Victoria. In 2019 he developed a phone app Litter Stopper to make recording of the litter pick ups simpler and faster. This was linked to the BP website where all the data is stored and displayed for all to see.
Between 2016 and 2021 Ross and Ramona conducted an extensive survey of plastic litter washing ashore on a fixed section of beach. Surveying every morning for 5 years they developed a thorough understanding of the type, and amount of plastic coming from the bay. Weather and seasonal effects were determined as well.
https://www.instagram.com/beachpatrolaust/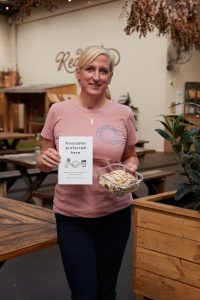 Brite Molliere – Boomerang Alliance
German born zero-waste advocate Birte Moliere is the owner of SEED. Sustainability Solutions and has spent the last two decades working on leading sustainability programs with businesses, not-for profits and protected area management agencies in Australia and abroad. She's a sought after coach and brings a practical approach to reducing our footprint while saving money and having fun along the way.
In her role as Victoria's Plastic Free Places Facilitator for Boomerang Alliance, Birte works with hospitality businesses to ensure they are ready for the upcoming single use plastic ban. She provides advice on reducing single use plastics and shifting to better options.
Birte is also the Co-founder of Waste Wise Peninsula, a community group focussed on reducing waste, plastic pollution and transitioning to a circular economy.
https://www.wastewisepeninsula.org
https://www.facebook.com/WasteWisePeninsula
https://www.instagram.com/wastewisepeninsula/
12.00 pm – Stop, Collaborate and Listen!
Community collaboration to take action against waste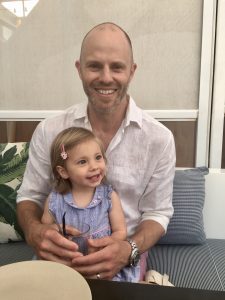 Brendan Norris – Fixable
A talentless fixer himself, a hater of waste, and an admirer of clever people, Brendan founded Fixable because he wished it existed. Most of us throw too much away when we shouldn't, and repair and reuse are often harder than they should be. Brendan wanted to make repair and reuse easy and accessible for everyone so they can save their stuff and prevent some landfill. He's doing this via an interactive, online community forum for repair & reuse and an online repair & reuse marketplace. It's early days but this idea's time has definitely arrived!
https://www.facebook.com/fixable.co
https://www.instagram.com/fixable.co/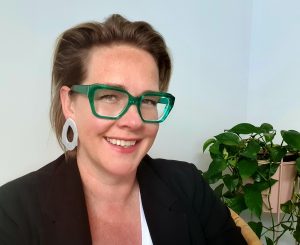 Sally-Anne Hunter – Bayside Toy Library
Sallyanne Hunter is the Toy Library Coordinator at Bayside Toy Library in Victoria, which provides local families with affordable access to over 3000+ quality toys, games and puzzles for borrowing.
With a background in product design and marketing, Sallyanne spent 15-years in Australia and the USA designing toys, products and retail solutions for the world's biggest brands, before deciding to switch tracks and join the Bayside Toy Library team in 2019 after experiencing first-hand the huge range of benefits toy libraries offer their local communities and the environment.
Since then, Sallyanne has helped hundreds of parents and children to grow, learn and create lasting memories through play, with toy libraries shaping the sustainable practices of our future generations simply by making it fun for children to share and reuse the toys they play with.
https://www.toylibraries.org.au/
https://www.instagram.com/baysidetoylibrary/
https://www.facebook.com/BaysideToys/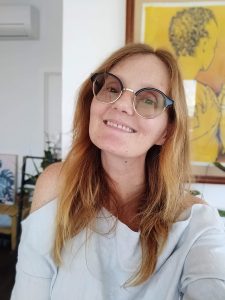 Vicky Ellmore – Reusable Nation
Vicky and David, the couple behind Reusable Nation, are passionate about reducing waste individually and society-wide through reducing, refusing, and reusing. They've gone from creating the same amount of waste as most people to hardly ever sending anything to landfill, and they use their blog to inspire others to do the same, publishing posts on actions people can take in their own homes and initiatives they can get going in their neighbourhood to bring about a less wasteful world.

Hoping to inspire thought before using disposables and consuming unnecessarily and to highlight better, more sustainable options than the stacks of single-use items we chuck out each day, Reusable Nation shares advice on finding forever alternatives for everything and working these into your everyday life and how to weave waste reduction into the fabric of your community through swapping and sharing, as well as DIYs and recipes for making your own to save money and waste.
https://www.reusablenation.com/
https://www.instagram.com/reusablenation/
https://www.facebook.com/reusablenation/
https://www.pinterest.com.au/reusablenation/
The Secret Life of Food Waste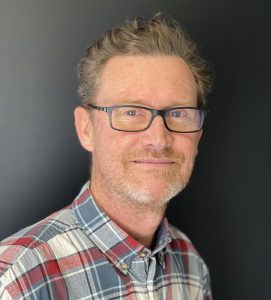 Grant Miles – Cheaper Buy Miles
Owner and operator of Cheaper Buy Miles, a unique business focused on fighting food waste by selling grocery items that are close to, or past best before date. With 35 years experience in the grocery industry, and 27 years running Cheaper Buy Miles, I've been involved in diverting millions of kilograms of great from landfill, whilst at the same time providing low cost shopping alternatives to the most needy in our community.
https://www.cheaperbuymiles.com/
https://www.instagram.com/cheaperbuymiles/
https://www.facebook.com/Cheaperbuymiles/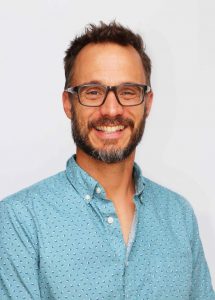 Mark Boulet – BehaviourWorks (Monash University)
Mark is a senior researcher at BehaviourWorks Australia at Monash University. His recently submitted PhD focussed on consumer behaviour and household food waste, and he has a Bachelor (Hons) and Master's degree in Environmental Science.

Mark's research interests lie in the area of environmental sustainability, behaviour change and education. He has worked on a range of projects involving the identification and design of behavioural change interventions to tackle issues such as food waste, sustainable transport, community bushfire preparedness, stormwater pollution and wildlife management.

Mark is currently working on household food waste prevention programs with national food rescue charity OzHarvest.
linkedin.com/in/mark-boulet-78a65846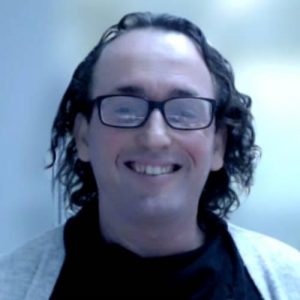 Shae – Dumpster Diver
Shae, with their partner, four kids and housemate live in South East Melbourne. Shae is a keen dumpster diver, reducing weekly food costs, heating their house, providing a lot of their clothing and sharing with friends and family, through the things they find in their local dumpsters. They also homeschool their younger kids and work in IT.
Wasteful Wardrobes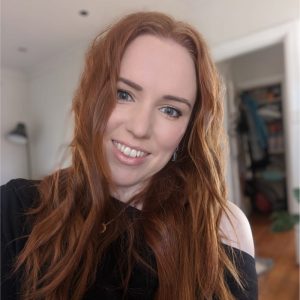 Aife Oloughlin – The Salvos
After honing her retail and marketing skills with L'Oréal, Aife O'Loughlin joined Salvos Stores customer experience team in 2013. As Customer Experience Manager, she strives to continually improve the experiences provided to team members, customers, donors, and communities across 357 retail stores throughout Australia.
Aife has a unique understanding of consumer behaviours that impact textile waste and is passionate about Salvos Stores role in creating sustainable solutions in response to these challenges
https://www.linkedin.com/in/aifeoloughlin/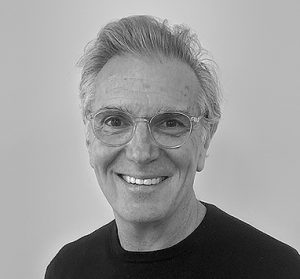 Ben Kaminsky – Textile Recycling
With over 35 years in the clothing & textile industry there is not much that Ben has not seen. Starting on the ground within the family fashion business in the day when garments were still being produced in the factories of South Yarra.

The experience, accrued knowledge and focus on quality first has led Ben to successfully supply some of the largest Fashion & Apparel companies in Australia and Internationally.

Today as co-founder of Textile Recyclers Australia, Ben is committed to the mission of keeping textiles out of landfill. With a can do attitude of engaging with the practical, Textile Recyclers Australia offers real doable solutions to the problem of unwanted textiles & apparel.
https://www.facebook.com/Textile-Recyclers-Australia/
https://www.linkedin.com/company/textile-recyclers-australia/
https://www.instagram.com/textile.recycling/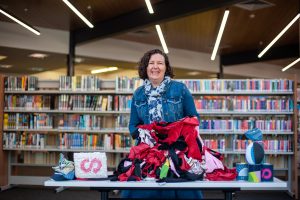 Host: Katrina Naish – A Fitting Connection
Founder and Director Katrina Naish has over 20 years' experience in the fashion and textiles industry across design and production.
 
For 4 years Katrina worked alongside small businesses that wanted to produce their own clothing. She supported them from design all the way through to the production helping in any way that was required. However, she found it increasingly difficult to a line her values with the industry and her position within it.
 
Through Katrina's diligence and devotion to her community, 2020-2021 lead her on a journey see a seed of an idea grow, develop, and come to fruition. She now leads her growing team into new journey of educating students and community to not only start to understand the complexity of textile waste and circular economy but to also see textile waste as a resource by facilitating opportunities to explore up-cycling that earns finical rewards.
https://afittingconnection.com.au/
https://www.instagram.com/afittingconnection/
https://www.facebook.com/afittingconnection
Low Waste Living Study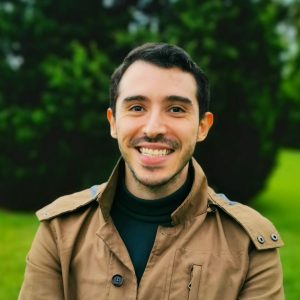 Alejandro Rendon – Monash University
Project consultant with experience in governance, investment planning and infrastructure space. Range of experiences on the Australian, UK, and LatAm markets. He has participated and  promoted initiatives such as Leadership Labs 4 Impact (SDG) with Study Melbourne to increase social and sustainability skills.
https://www.linkedin.com/in/alejo-rendon
https://www.instagram.com/arendonb/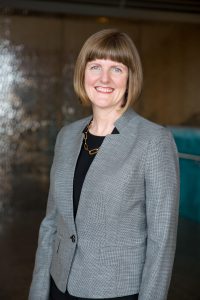 Jo Lindsay – Monash University
Professor Jo Lindsay is professor of sociology at Monash University. She is a leading sociologist in the fields of families, consumption and environmental sociology. Jo is passionate about research innovation and working with partners and communities to solve complex problems. She believes that excellent research has a huge role to play in supporting more inclusive, equal and sustainable families and communities.
Jo has published 3 books and over 60 articles. She is currently working with Prof Rob Raven and AProf Ruth Lane researching household innovation and the transition to the low waste city. For more on the Low Waste Study see here
linkedin.com/in/jo-lindsay-ba12b436
Film Screening and Q&A
15 minute guided meditation/caring for country with Wayapa Wuurk 
Disclaimer: The views and opinions expressed in this event are those of the presenters and do not necessarily reflect the official position of Zero Waste Victoria or Fed Square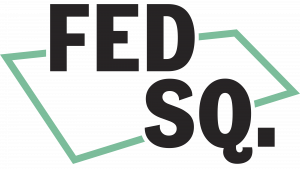 The Zero Waste Festival 2022 is being held in partnership with Federation Square
Keep connected on: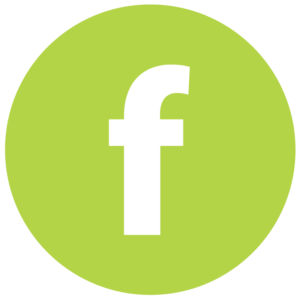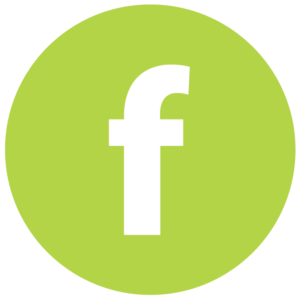 You can view our past festivals