Festival Program
MC – Kirsty Bishop-Fox
10.00 am – Welcome to Country
Welcome to Country by Wurundjeri / Djirri Djirri dancers
10.15 am – Mrs. Ticklebottom and the Plastic Problem (kids show)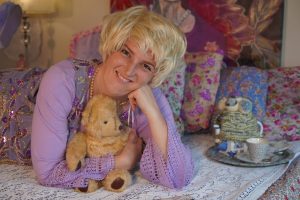 Mean old lavender lady, Mrs Winifred Ticklebottom, is the worst litterer in all of Pembleworth! Join this brolly-wielding litter-lout as she goes on a redemptive journey towards environmental heroism guided by the animals she meets along the way. This solo show is a fast paced, super silly and thought provoking ride suitable for all the family.
"Original, creative, outrageous (…)" Adelaide Theatre Guide"'Mrs Ticklebottom And The Plastic Problem' is a performance that every child should have the opportunity to enjoy. Not only does it entertain the audience with humour and clever characters, but it makes you walk away at the end of the show wanting to take action for such an important environmental issue." Alex Artavilla, Principal, Sunshine Heights Primary School
11.00 am – Local Actions against Plastic Pollution
Collaboration to take action against Waste
Community desire to reduce waste in general, and pollution in our waterways and nature reserves, has been the catalyst for many to push all levels of government for change.
From school students campaigning through to the community making observations and collecting data as citizen scientists. This advocacy combined with passion, persistence and collaboration can, and does, influence change in environmental policy enabling better outcomes for the future of our planet.
Hear from:
Dr Ross Hedifen from community group Beach Patrol who created an app for everyday people to report the litter they collected
Fam Chakro from Port Phillip Ecocentre where marine biologists help volunteers to become skilled citizen scientists
Brite Molliere from Boomerang Alliance's Plastic Free Places

Melbourne Zoo (speaker TBC) who worked on the "When balloons fly seabirds die" campaign to prevent balloon releases, and how the kids gave this advocacy momentum.
Moderator TBC
Be inspired by ordinary people who have achieved extraordinary outcomes, just because they stood by what they believe in. This insightful panel discussion will leave you inspired and empowered to push for action against waste.
12.00 pm – The Secret life of food waste
Reimagining food so it doesn't get wasted
Everyone hates wasting food, but food is still wasted, even though our food prices are rising. About one-third of food produced goes to waste. Yet even in Australia food insecurity is increasing.
This panel conversation will share perspectives from dumpster diving, to university research and how businesses can prevent good food from going to landfill.
We'll share practical advice on how you can take steps to eliminate food waste in your own household. And what more you can do to support campaigns to change legislation which inadvertently increases food waste in households.
Hear from:
Shae Anderson, a Community Activist and long-time Dumpster Diver 
Mark Boulet, a Research Fellow at BehaviourWorks Australia, with a focus on household food waste
Grant Miles from Cheaper by Miles, a business diverting food from landfill while providing affordable food to the most needy. 
Moderator TBC
1.00 pm – The Sharing Economy
Be part of the community economy experience
Think global, act local has been in the spotlight more than ever during the last few years. This is one reason why community sharing and collaboration initiatives are gaining momentum.
Many of these initiatives reduce waste to landfill, revive and pass on skills, and rekindle community spirit. Find out more about these initiatives, the hurdles and the challenges some have faced in establishing and operating and the positive outcomes for the community.
Hear from:
Vicky Ellmore from Resusable Nation (moderator)
Sally-Anne Hunter from Bayside Toy Libraries – a library of toys for kids
Scott Watkins from Brunswick Tool Libraries, a collection of tools for community to borrow
Brendon Norris from Fixable, an online repair & reuse marketplace
Maker community (speaker TBC), a makerspace providing tools and education to the community.
2.00 pm – Monash Low Waste Living Study
Household innovation to reduce waste
Australia is experiencing an urban waste crisis and there is an urgent need to change norms and practices at the household level. Households are often seen as a problem for sustainability transitions, but they are also a source of innovation.
Monash University has been researching how households can help transition toward low-waste cities, with a focus on households' contributions to grassroots innovation and their influence on policies and systems change.
Each research participant designed their own at-home experiment to trial an aspect of low-waste living. The experiments included: Reducing waste overall, Reducing plastic waste, Changing ways of shopping, Changing ways of cooking and sourcing food, Establishing food gardens, Skills in repair and Social influence/education.
In this panel session you'll hear from some of household innovators who participated and how this research has been shared with policy makers to influence change.
3.00 pm – Sustainable Fashion – is it possible?
The dark side and the upside of fashion
Trying to shop sustainably is not always easy in a world dominated by 'fast fashion'. While this makes high turnover clothing affordable, there are negative environmental and social impacts in clothing production. And the waste is enormous with 31 kg of clothing per person ending up in landfill each year.
Change in the way we treat fashion needs to happen now. Learn where you can start, what you can do, and hear from some inspiring individuals who are shifting the fashion paradigm.

Hear from:
Katrina Naish (Moderator), founder of A fitting Connection with over 20 years experience in the fashion industry
Aife Oloughlin, Salvation Army's Customer Experience Manager
Patricia McCarthy-Henry,  educator at RMIT and Knitwear Designer at PMAXI knitwear
Ben Kaminsky, co-founder of Textile Recyclers Australia
Nat Stratos, Circular Design Practitioner & completing a Masters of Design Futures at RMIT 
4.00 pm – Film Screening and Q&A
Host: TBC
5.45 pm – 15 minute guided meditation/caring for country with Wayapa Wuurk
Host: TBC
Disclaimer: The views and opinions expressed in this event are those of the presenters and do not necessarily reflect the official position of Zero Waste Victoria or Fed Square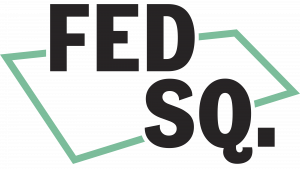 The Zero Waste Festival 2022 is being held in partnership with Federation Square.
Keep connected on: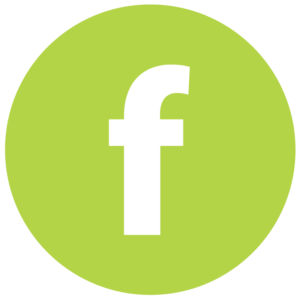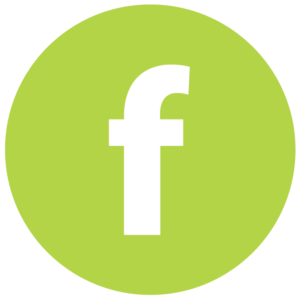 You can view our past festivals