Speciality 
---
Festival Exhibitors
Come along to The Atrium at Fed Square and meet the businesses, social enterprises, groups and communities championing zero waste and sustainability initiatives with information and products designed to help you lower the waste in your life while protecting the environment. Our exhibitors will be there from 10am – 4pm.
Food and coffee vans will be on site throughout the day, selected for their dedication to sustainability.
There will be no single-use takeaway packaging available including coffee cups. We enthusiastically encourage you to bring along your own clean containers and cutlery for food and keep cups for your coffees.
Green My Plate will be on site providing reusable plates and bowls, just in case those reusables are left at home.
Visit the Kids clothing swap where you'll be able to drop off worn and beyond repair shoes at the Tread Lightly show recycling box. We ask you to double check accepted shoes on their website prior to the festival.
Below is the stall lineup for this year's festival: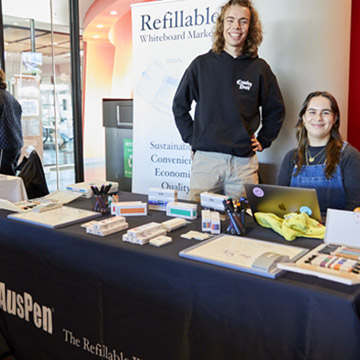 AusPen makes refillable whiteboard markers with replacement parts, designed to combat waste in the classroom. Founded over 20 years ago, the idea was born from two entrepreneurs seeing whiteboard markers constantly going to waste in their children's classroom.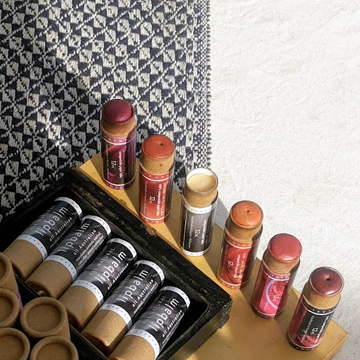 Produce all natural products for skin, hair and home that are lovingly handmade in Naarm / Melbourne with locally sourced, certified organic and vegan ingredients in plastic-free packaging (that can be returned for a refill discount too!)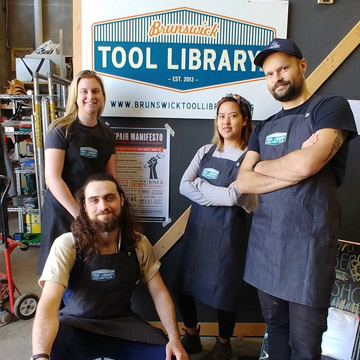 A volunteer led non-profit initiative providing the tools and education needed to repair and care for your home and belongings. They believe everyone deserves the right to build and repair the things they own – not just those who can afford the tools.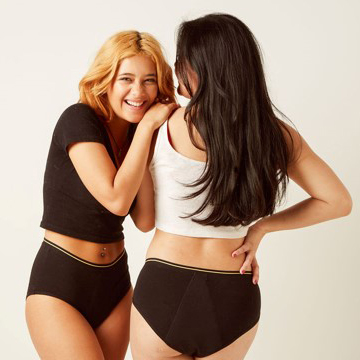 Youth period pants by Emren The Label. They make first periods simple for parents and carers and empowering, assured and a little luxurious for the young menstruators in their lives. Emren is Australian owned, Australian made and use Australian grown and milled cotton.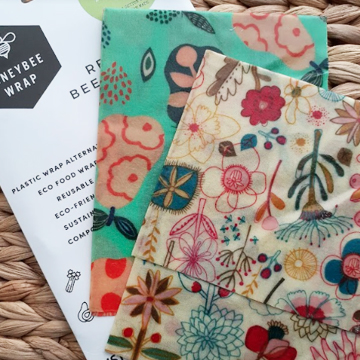 Innocent Earth offers a carefully curated collection of simple, beautiful, low waste, earth-friendly products to help us all reduce waste and single use plastics. Sourced from Australian designers, artisans and businesses who adhere to the highest standards of environmental and social ethics.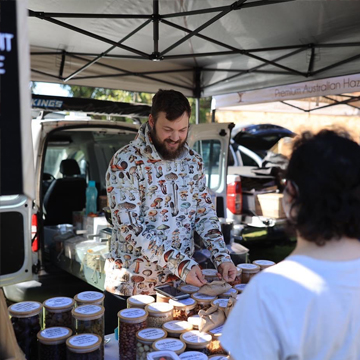 Your mobile pantry on wheels. Enjoy high quality pantry products, with a focus on Australian first, without the packaging delivered straight to your door and available at markets. BYO containers encouraged.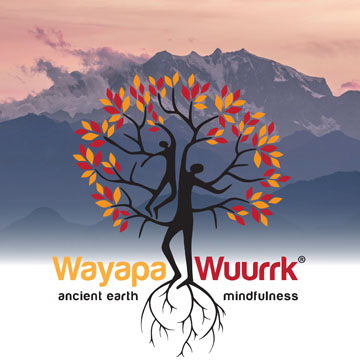 Wayapa Wuurrk is more than a certified wellness modality, it is a lifestyle that focuses on respecting the earth as the starting point for true wellbeing – believing we can't be well if the earth isn't. Based on ancient Indigenous wisdom, Wayapa Wuurrk combines earth mindfulness, storytelling, an embodiment practice and taking action to look after the planet to create a unique modality that is perfect for every human being. Have a yarn with the Wayapa Wuurrk Practitioners to learn more!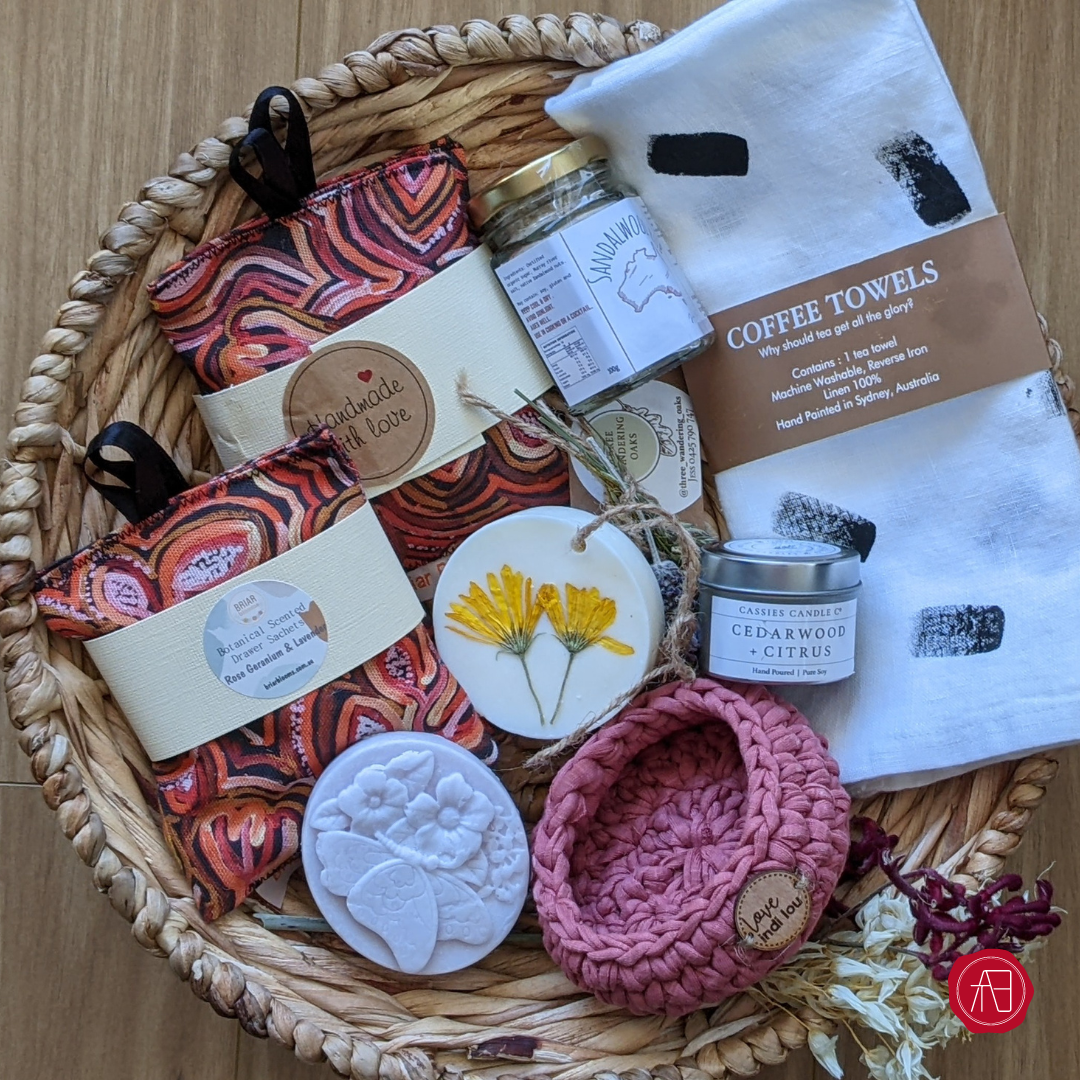 The Arthly Box is a small Melbourne based business which promotes small-batch, eco-friendly, and practical handmade products through curated boxes. Their aim is to support small and upcoming businesses and build a sustainable footprint locally and globally.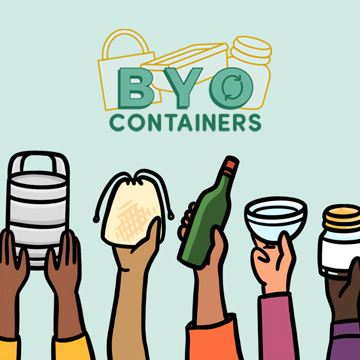 Boomerang Bags
Empowering communities, up-cycling materials, starting conversations, making bags with the aim of shifting society's throw away mentality to a more sustainable revolution of re-use, one community, needle and thread at a time!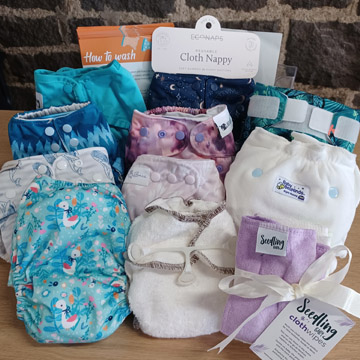 Specialist modern cloth nappy shop operating in Melbourne since 2003. Providing information and advice on choosing and using cloth nappies, stocking lots of reusable nappy brands, plus a great range of training pants, products, and swim nappies.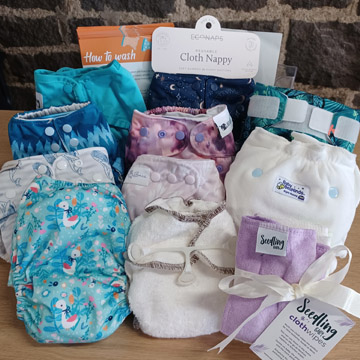 Fixable is a free online community for all things repair and reuse. It's a platform where you can find a fixer to save your stuff, help other people, discover or organise and promote repair/reuse events, join discussions, teach, learn, ask questions, trade spare parts and more,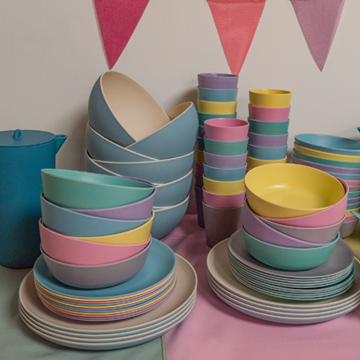 The Party Kit Network is passionate about helping to make parties more sustainable. They aim to prevent tonnes of plastic and paper partyware entering the environment by supplying party organisers with an alternative, while raising awareness that reusables can be easier, cheaper and a lot more fun.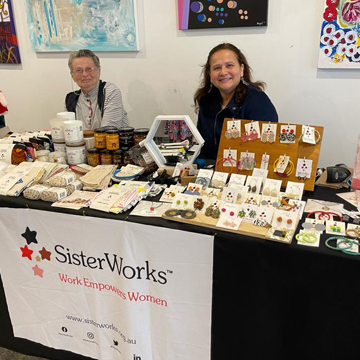 SisterWorks offer offer a variety of sustainable and eco-friendly products and crafts created by migrant and refugee women. They provide training and workshops that can lead them to financial stability.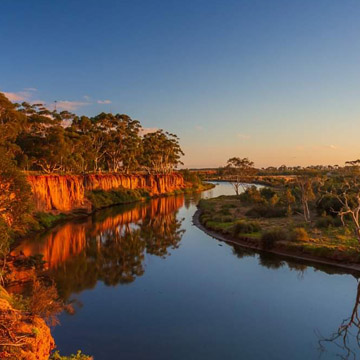 The Werribee River Association began in 1981, led by a group of vocal community members who were concerned about the degradation of the Werribee River and the impacts of urbanisation. The organisation has become a professional environmental agency, with a small team of 3-4 part-time staff, working with hundreds of community volunteers, across multiple programs, and in partnership with dozens of stakeholders.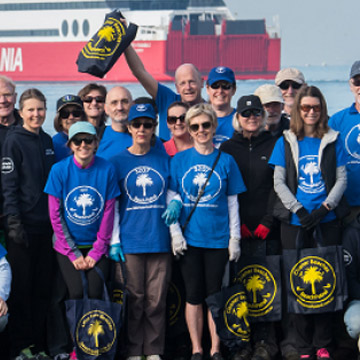 BeachPatrol and sister program LoveOurStreets is a litter collection volunteer groups. They use data gathered from clean ups to advocate for changes that will reduce litter by raising awareness and working with local and state government to address this issue.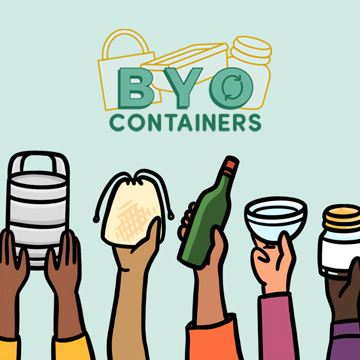 BYO Containers is here to make it easier for customers to find locations that will accept reusables. They also provide helpful resources for businesses ready to jump on the #BYOC movement and make the shift from single-use to reuse.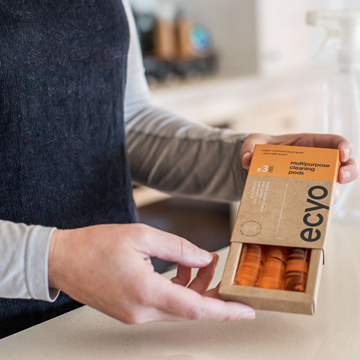 Ecyo – Festival Sponsor
Ecyo provide waste free concentrated cleaning pods to help eliminate single use plastic! Their range includes bathroom spray, multipurpose spray, hard floor cleaner, window cleaner, antibacterial spray and more.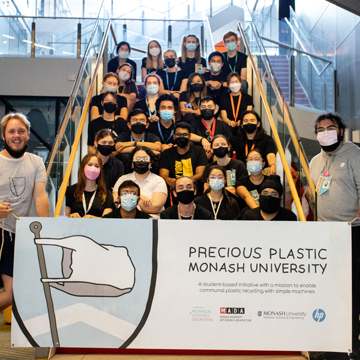 Precious Plastic Monash are multidisciplinary students from Monash Uni. Their goal is to tackle and provide solutions to the growing presence of plastic pollution, educating the community to think global and act local with the help of Integration Unit recycling machine.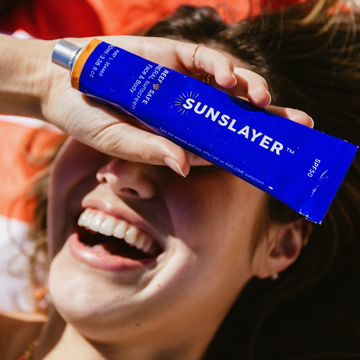 SUNSLAYER Sunscreen is reef safe and plastic free! No more sticky, smelly, greasy, white paint kinda sunscreen. SUNSLAYER is a 4-in-1 moisturiser, primer, Vitamin E treatment kinda sunscreen. It comes in a fully aluminium tube (including the lid!) which makes it super easy to recycle.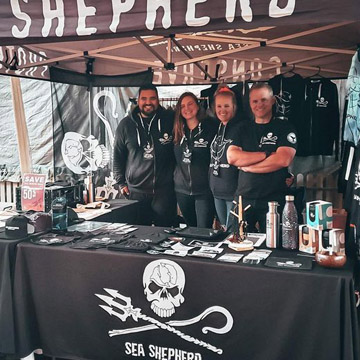 Sea Shepherd use direct action to defend marine wildlife and protect their habitat in the world's ocean. From the gentle giants of the sea to its smallest creatures, Sea Shepherd defend all marine life species.
---
Specialty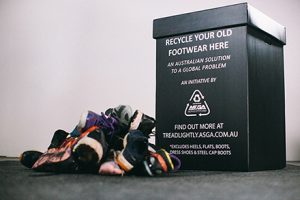 Old shoes beyond repair? Bring them to the TreadLightly shoe recycling drop off box. This new national recycling initiative is working closely with Australia's top sporting and active lifestyle brands to recycle unwanted sports and active lifestyle shoes to give them new life as useful products like retail flooring, anti-fatigue mats, gym and playground surfaces. By giving consumers, retailers and manufacturers the means to take real action, they are providing a local solution to the global waste problem and making it easier than ever before for us all to tread lightly.
Accepted shoes only: Athletic Lifestyle Shoes, Any Sports Branded Shoes, Thongs And Slides, Football Boots, Leather Sports Shoes, Hiking Boots, Sneakers, Runners, Golf Shoes, Gumboots. Visit their website to find out what is not accepted.
Food and Drink
Our awesome food vendors encourage visitors to remember BYO clean containers to collect their tasty meals in. Bring along your reusable cutlery and cloth serviettes for a truly zero waste experience.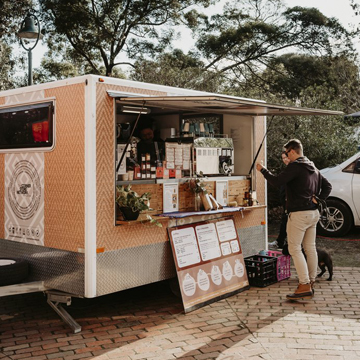 The Corner Store Network Coffee Van will provide festival goers with cups of their ethical and environmental coffee alongside other drinks and treats. BYO clean cups and containers encouraged.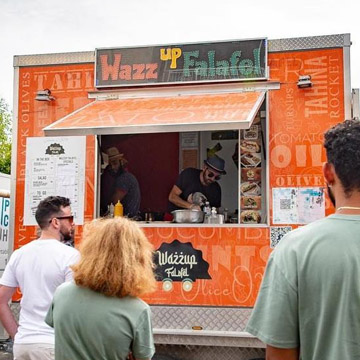 Palestinian food truck serving fresh to order falafel wraps, salad, chips, fatteh, and musabbaha.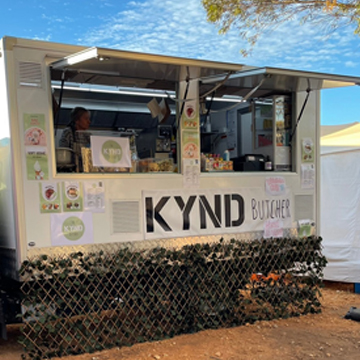 The Kynd Butcher will have you sorted for your Plant Based needs! Showcasing alternate and wholefood burgers and sausages, alongside veggie patties, zucchini sliders and falafels. They'll have your taste buds satisfied.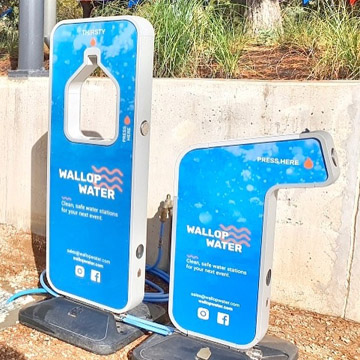 Wallop Water provides clean, safe water stations for events. Bring your own bottles for refills and stay hydrated.
The Zero Waste Festival 2022 is brought to you by Zero Waste Victoria and event partner FedSquare.
Thank you to our supporting sponsor Ecyo.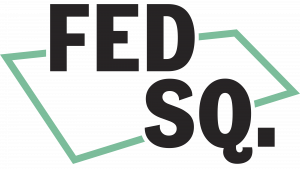 Keep connected on: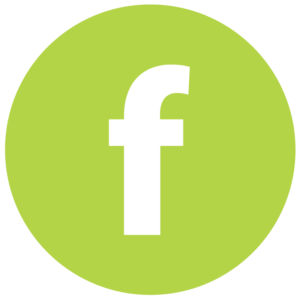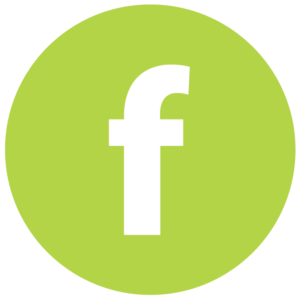 You can view our past festivals