Festival Speakers
MC – Kirsty Bishop-Fox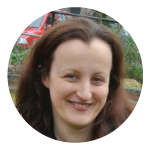 Kirsty Bishop-Fox is a relatable environmentalist, committed to creating a world with less waste. She's a freelance sustainability consultant, educator and speaker who creates environmental awareness to transform the approach to waste, recycling and sustainable living.
Kirsty's also the president of Zero Waste Victoria and director of the Zero Waste Festival.
10 am Everyday Waste Warriors – Panel Discussion
Can one person really make a difference?
What difference do our actions really make? Be inspired by everyday people who have become changemakers. They will share how some of the smallest change can have the biggest impact.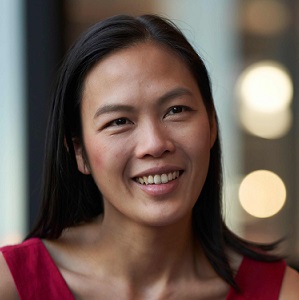 Panel MC: Rosie Pham completed her Masters of Environment at the University of Melbourne last year. Initially the pandemic seemed to dash her dreams of getting connected with her university cohort to get more involved in climate action. A pleasant surprise was the opposite happened. She found meaningful community connections in the digital realm, including starting the Talking in this Climate podcast, and joining the Stonnington Council's Environmental Champs program.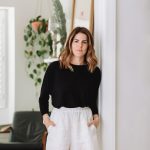 Charlotte Archer – is the founder of Bob Hair Co in South Yarra. Sick of the wasteful practises and harsh chemicals common in the hair industry, Charlotte established Bob in 2017 as a zero-waste, non-toxic hair salon that puts hair health and sustainability at the centre of the customer experience.
Tony Corrales – With a mixed background spanning not for profit marketing, digital production and agency operations, Tony has a passion for combining ethics with entrepreneurship.
The co-founder of the ethical fashion label Noskin, host of the Producing with Purpose podcast and an operations consultant, Tony is committed to supporting ethical entrepreneurs on their journey to building businesses that shape our future for the better.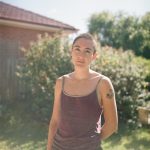 Kate Hume – propelled by her own purchase of a feminist t-shirt, is completing a thesis focusing on the tense relationship between feminist's consumption practices and environmentalisms. She has spoken with people whose feminisms are practiced with silicone, linen, cotton, wood, and hormone-regulation. These items, their materiality, generate feminist practices of pleasure, of care, of descelleration, of extending the body beyond the skin, of non-biological kinship… Simultaneously, these items create harmful socio-environmental landscapes of production and discard, of extraction, of waste… The items are much more than inert, passive 'things'.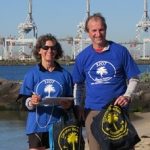 Beach Patrol / Love our Streets are volunteer community groups, helping to clean the beaches and streets of Melbourne by picking up litter. This gives us all an opportunity to look after our environment by helping to clean our streets, stopping litter getting into our waterways.
Ramona and Ross Headifen will share their stories and what you can do to be part of the solution
11:15 No Waste Cooking Demonstration
Make the most of the food you buy with Alanna Brown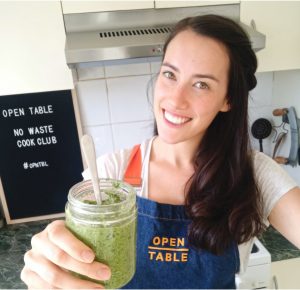 Did you know that 20% of food purchased by Australian households ends up in the bin? To help you be part of the solution, through an interactive cooking demonstration we'll teach you simple, practical and money-saving tips and tricks to reduce food waste and our collective impact on the environment.
You will learn how to make broccoli stem pesto and get tips on how to store produce, so it will last longer.
Open Table is a not-for-profit community organisation focused on preventing food insecurity and food waste.
Alanna cooked along with Kirsty Bishop-Fox and Costa Georgiadis
12:30 The Circular Consumer – panel discussion
Ditch waste by designing it out of your life
A hopeful, entertaining & educational panel session about how you can be part of the circular economy, by designing waste out. It's time to redesign our consumption by offering simple, affordable & accessible alternatives which put you at the centre of your circle. Join some champions behind some of Australia's favourite circular brands who will lift the lid on what it takes to minimise waste in a world with too much stuff.
Panel MC: Ellen Burbidge is a dedicated package-free, plant eater who's passionate about making zero-waste more achievable through connective and self-empowered communities. She's known for hosting The Juice Media's political satire, Honest Government Ads. Her work has been shared around the world, and has been acknowledged by climate scientists, environmental activists, school teachers and we love her too.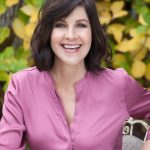 Sally Williams is known as the "Brand Power Lady", promoting everything from muesli bars to washing detergent. But the Brand Power lady has become a changemaker by transitioning into "Sustainable Sally". Sally now works with clients in the sustainable sector, as spokesperson or ambassador. In 2021 Sally launched "Choice for Life" a media/advertising content platform available to brands who are making a dedicated contribution to sustainability with their products and services.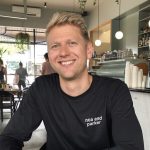 Jeremy Kerrigan is a founder of Noa and Parker who have developed a convenient 'circular economy platform' that employs borrowing in order to reduce the use of single-use takeaway packaging. The start-up business provides convenience for both consumer and café, and the elimination of the guilt that comes with using another piece of single-use packaging.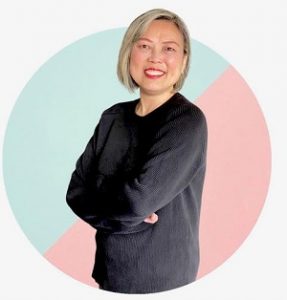 Valerie Deneen is the Strategic Growth Manager at SisterWorks. She is responsible for SisterWorks' sustainable brand line growth, advocating for everyday living with reusable, recyclable, or up-cyclable products. SisterWorks is a not-for-profit social enterprise in Melbourne, supporting women who are refugees, asylum seeker or migrants to improve their confidence, mental well-being.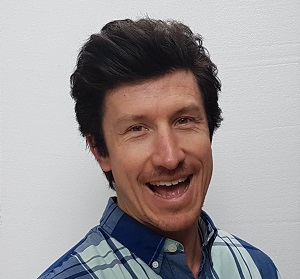 Benny Hill's philosophy is "Leaving it better than I found it" Which is powered by his decision making profile – Planet People Profit. In 2019, Ben founded About Sight, and brought this philosophy to Glenferrie Road, Malvern.About Sight is always looking to reduce its footprint, and also recycles or reuses 90% of its window displays and consumable materials. About Sight actively ONLY works with businesses who are moving towards environmental stewardship.
1:45 The Art of Second Hand Fashion
Sustainable fashion for the conscious consumer with Jenna Flood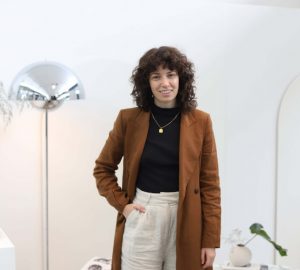 Learn how to incorporate a zero waste mindset into your wardrobe with sustainable alternatives such as pre-loved, vintage and clothing made with ethical practices. You can style your wardrobe to slow down clothing consumption by curating capsule wardrobes and buying for long term investments, instead of purchasing on a whim or following short trends.
Join Jenna Flood, a slow fashion stylist whose aim is to help people understand the issues that surround fast fashion. She hopes that in the future, more people invest in the sharing economy by renting or borrowing garments instead of owning them.
3:00 Environmental Anxiety
Turn the overwhelm into self-care and empowerment with Rachel Sietzema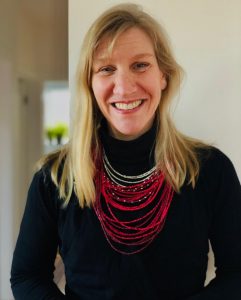 Worries and concerns about our environmental future can affect well-being, or even cause anxiety and stress. Reducing your ecofootprint by avoiding waste has never mattered more, but there are definitely challenges we face in the war against waste.
If you're frustrated with the rubbish our society creates, or the waste you just can't seem to avoid – you're not alone. It can be disheartening when others seem apathetic about reducing waste. But you don't have to be overwhelmed by frustration, dismay or angst. There are strategies you can add to your toolkit to feel empowered with your actions to reduce waste.
Come along and learn how to focus your mind, and control your thoughts, to make being environmentally conscious and waste-free easier. Transform yourself, your friends and family, and your world.
Rachel Sietzema of UchangeU is a Mindset Coach who helps people navigate the feeling of overwhelm, manage life's stresses, and uncover their true confidence. She takes a holistic approach towards sustainability and empowers people to take a balanced approach while being environmentally conscious and inspiring others.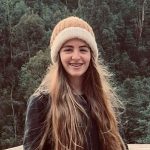 Tessa Plant
Stonnington Youth Sustainability Ambassador
Hi my name is Tessa Plant and I am a year 8 student at Korowa Anglican Girls' School. I, like everyone here, am passionate about environmental activism. I am also a very competitive rower and I love music.
Wrapping up the day with music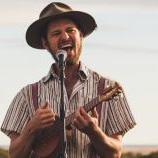 Charlie McGee grew up living a low-impact lifestyle from a young age and realised early on that you don't need a lot to be happy in life. Nearly a decade ago, Charlie formed Formidable Vegetable – a new kind of band based entirely around principles of sustainable living with the hope of inspiring people everywhere to grow their own food, raise chickens and generally make the world a better place.
We don't want to name drop favourites, but we do love his track "There's no such thing as waste". Charlie will be joining us live to close the festival with music, and you may hear some of his music sneak in during intermissions in the festival. If you love his music please support his patreon page.
Special thanks to Costa Georgiadis who helped promote the Zero Waste Festival and also made a guest appearance to cook along on the No Waste Cooking Workshop. Check out his new website.
Disclaimer: The views and opinions expressed in this event are those of the presenters and do not necessarily reflect the official position of Zero Waste Victoria or Stonnington Council.
Keep connected on: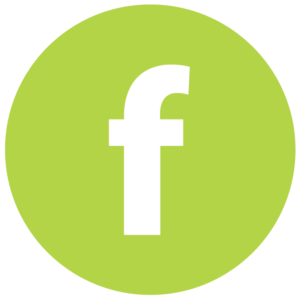 You can view our past festivals
Zero Waste Festival 2018
Zero Waste Festival 2019
Zero Waste Festival 2020 – online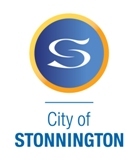 The Zero Waste Festival 2021 is being held in partnership with Stonnington Council and is also supported by the Stonnington Community Grants Program