VIEW EXHIBITORS       FESTIVAL 2019 HOME  
What's On – Festival 2019
Panel Discussion
"What is the formula for a Zero Waste city?" 10 -11:30 main stage
An in-conversation discussion with audience Q&A. This panel, facilitated by Zero Waste Victoria represents three sectors who must work together to reduce our waste by design – community, industry and government.
Panel
Lauren and Oberon Carter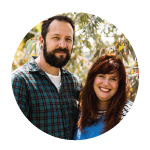 Lauren and Oberon Carter have been living completely waste and recycling free since 2015 and now dedicate themselves to helping others do the same. They have become sought after for their expertise on waste reduction and are the founders of Zero Waste Tasmania. They co-authored the book "A Family Guide to Waste-Free Living" and have written e-courses on permaculture and waste-free living through their business, Spiral Garden.
Lauren home-educates her three daughters and runs the online retail and consulting business, Spiral Garden. When she gets a spare moment, you'll likely find her in the garden.
Oberon's day job is in biodiversity conservation. When he is not working his day job, he is taking action on climate in his own town, via various project and permaculture-based initiatives. 
Bianca Cottle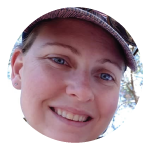 Bianca Cottle is a passionate advocate for zero waste and sustainable building practices. After building a 10-star eco prototype home with her husband and running educational tours about plastics pollution at Replas, Bianca used her science, education and contracts background to found the BYO Containers campaign in 2018 and help consumers and businesses reduce plastic waste. Alongside the campaign, Bianca works in the environmental certificate industry and in her spare time enjoys zero waste cooking with her 5 year-old.
David Holmgren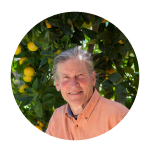 David Holmgren is the co-originator of the permaculture concept following publication of Permaculture One, co-authored with Bill Mollison in 1978. David is globally recognised as a leading ecological thinker, teacher, respected writer and thought-provoking speaker promoting permaculture lifestyle as a realistic, attractive and powerful alternative to dependent consumerism. He is a huge advocate of valuing resources and eliminating waste by design.
Other key publications include Permaculture: Principles and Pathways Beyond Sustainability (2002) and Future Scenarios: How Communities Can Adapt To Peak Oil and Climate Change (2009) and most recently, RetroSuburbia; The Downshifter Guide to a Resilient Future (2018).
Veronica Shannon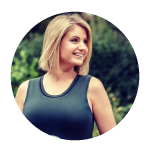 Veronica Shannon is an entrepreneur, speaker, author, lawyer and animal-lover. Veronica founded retub in response to the global issue of single-use packaging, combining her passion for sustainability and good design.  In 2019, retub was nominated as a finalist for the Premier's Sustainability Award, won a Good Design Award and was featured across numerous publications and media channels.
 Nina Taylor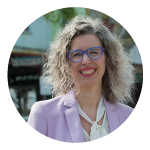 Prior to State Parliament, Nina Taylor's commitment to local community led her to serve as a Councillor for the City of Glen Eira, whilst working at the Community and Public Sector Union.
Building sustainable communities, has inspired her involvement in the Legislative Council (Upper House) Environment and Planning Committee, and positively impacting policy to enhance energy efficiency, renewable energy investment, and ecologically sensitive waste solutions.
In November 2018, Nina was honoured to be elected as an MP for Labor, representing the Southern Metropolitan Region in the Legislative Council for the Victorian Parliament, where she works for local community, championing sustainability, and fairness.
Kirsty Bishop-Fox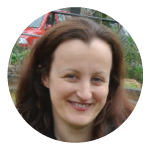 The discussion is facilitated by Kirsty Bishop-Fox from Zero Waste Victoria. She is an environmentalist, permaculturalist and sustainability consultant who supports Zero Waste Victoria with community engagement, advocacy, research and education. Kirsty looks at waste holistically as an element of sustainability and focuses on avoiding waste by design, with her consultancy Sustainable Pathways.
Repair Cafe
10am to 4pm – Bring your broken things!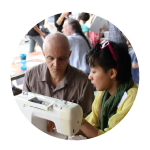 Repairing goods, sharing skills & knowledge, reducing landfill & household spend, while celebrating community. St Kilda Repair Cafe volunteers will be at Zero Waste Festival to repair anything visitors want to bring along – sewing, jewellery, electronics, electrical, wood and more! Bring your broken item any time from 10am and St Kilda Repair Cafe will help you out!
Workshops/Talks
A business journey towards Zero Waste  11:30 am – 12:00 pm training room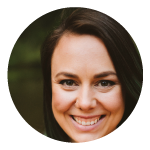 Ellen Burns is the founder of Ballarat-based snack food business, We Bar None. In 2018, We Bar None became the first business in Victoria to use 100% certified home compostable packaging on their range of energy bars. Ellen has aligned We Bar None with strong personal values and is being used as a case study around for businesses trying to reduce waste. As we deal with the waste crisis, it is important than ever to look at consumer habits and become informed on how to make good choices about the products purchased. Make sure you catch Ellen's talk so you know what to look out for when you see claims about 'compostable' and biodegradable packaging.
Cloth Nappies 101 
12 pm -1:30 pm stage right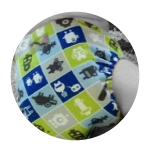 Join Elana from Cloth Nappy Workshops Melbourne to discover the world of modern cloth nappies and see the different styles in person. Learn how to wash them, where to buy them and what to look for. She will cover washing tips, dispel myths, show the different styles of modern cloth and most importantly an opportunity to ask questions to get you confident with cloth. Elana can also do fit demonstration/checks, and help you get the best out of any nappies you have already purchased or been given.
Styling Sustainable Fashion 
12 pm – 12:30 pm Ngargee Room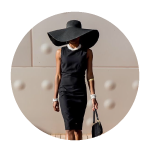 Nina and Ana will transform one dress into 5 different looks for 5 different occasions. Each transition will take 2 minutes or less and you'll pick up a few tricks for using accessories and layers to restyle a garment into something fresh or different. It's the strategy for curating a minimalist wardrobe, capsule wardrobe and most importantly, reducing fashion waste.
Nina Gbor is the founder of Eco Styles and teaches sustainable fashion short courses at RMIT University. She is an award-winning advocate, eco stylist who advocates for sustainability in the fashion industry and also global female empowerment.
Ana Fernanda Covarrubias is an Eco-Fashion Stylist, Designer and Slow Fashion advocate. She is founder of The Second Runway blog that promotes Sustainable Fashion and Fashion Styling, and an independent clothing label, Fernanda Covarrubias, which is based on upcycled materials and is 100% Australian made. She is also The Smith Family's official fashion stylist.
Waste to Energy: Is incinerating waste, the answer? 12 pm – 1 pm training room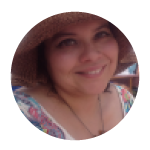 Join us for a presentation and open discussion on the hot topic of waste to energy. So hot it can reach temperatures of 850°C -1200°C! Converting waste to energy may seem a simple solution to our waste crisis, but are there risks we need to be aware of? And should incinerating household waste be classified as renewable energy?
Carolina Aguirre, a Laverton resident and member of Zero Waste Victoria, would never have thought she would be seeking answers to these questions, until she learned of a proposal for a Waste to Energy plant virtually in her own backyard, in the Western Suburbs. Learn of her personal experience and what she has uncovered as she explores these questions and the reality about waste to energy.
E-Waste – The Secret life of a laptop 
1 pm – 2 pm training room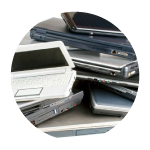 Life is too short, especially the life of a laptop! Averaging a mere 5 years, most laptops end up in a landfill graveyard well before their time. On 1 July, the Victorian Government put a ban on e-waste to landfill. Now local businesses and councils are banding together to give your loyal friends a new lease on life. And if it cannot be revived, laptop components are rescued and go travelling as far as Korea and Japan. What happens next? Come find out the secret life of a laptop and other e-waste in the form of a challenging game!
Dr Cecile van der Burgh is an education programs facilitator at the Port Phillip EcoCentre where she works with kids, students, teachers and schools to look after the environment. Her research explores how individuals and organisations work together to protect large-scale nature-links.
Visible Mending – Upcycle your Clothing
1.30pm – 3:30 stage right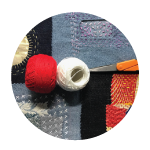 Do you have a favourite piece of clothing looking the worse for wear or that the moths had a feast on? Come along and learn how to make the clothes you love last. Mending is a great life skill which can  save you money, save your clothes and reduce your impact on the environment! Bring along clothes in need of repair and we will discuss options for creatively mending them. Learn how to express your creativity through visible mending, embroidery and embellishment. Make sure to bring your imagination and enthusiasm!
Tamara Russell is a Textile Artist specialising in free machine embroidery, hand stitching and
mending based in Melbourne. She has been making her clothes and mending since a teenager.
Loving to personalise her wardrobe with visible mending and embellishment. Tamara enjoys
teaching various forms of mending and embroidery. She also happily accepts commissions to mend
your old favourites. Visit karhina.com or follow her on Instagram @Karhina03
Plogging – learn how joggers are helping the planet.
2pm grassed area near repair cafe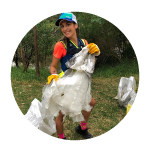 Karin Traeger will share adventures and inspiration of how a movement has formed by activations and sharing the message of looking after our planet while being active. You are welcome to wear your running shoes and go for a social plogging session with Karin as well. Karin is Chilean wildlife veterinarian, that has worked at the Great Barrier Reef and has surveyor the reef after one of the biggest bleaching events, which led to a Masters of Environment.
She is also an ultrarunner who loves being outdoors as much as she can. Two passions combined to form an organisaiton called
the plastic runner
. They have held more than 20 events around Victoria, collected about 500kg of litter, became finalist at the Keep Victoria Beautiful Awards, and will be expanding their events to Sydney. Their mission is to bring action to the table while engaging with local communities for a cleaner future.
Growing up waste-free – Audrey Carter 

2 pm – 2:15 pm training room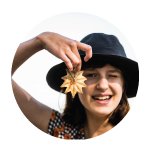 Waste-free living is about so much more than a keep cup. For Audrey and her family, it has been about problem-solving ways to avoid waste in every part of our lives. In this presentation, Audrey will talk about how to avoid waste from clothing, toys, electronics and pets. She will share some of her personal experiences with living waste-free among peers, and talk about how to make waste-free living more fun!
Audrey is a 16 year old waste-free advocate from Hobart, Tasmania. She has been living waste-free with her family for the past four years and is also a passionate artist. 
Waste-free living in a post-recycling world
–
Oberon Carter

2.15pm – 1:30 pm training room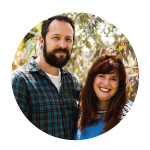 Waste is prevalent in almost every facet of modern life. Our culture has normalised kerbside recycling, and governments convey the idea that it is 'the right thing to do'. However, there is still a lot of waste generated through recycling. Oberon will show how his family avoids kerbside recycling in their home and demonstrate how it can be an enriching way to live at a household level, and for the community.
Oberon is a waste-free advocate, co-founder of Zero Waste Tasmania, and co-author of "A Family Guide to Waste-Free Living." When he is not working his day job in biodiversity conservation, he is taking action on climate in his own town, via various project and permaculture-based initiatives.  
Schools Transforming Waste 
3:30 pm – 4:30 pm training room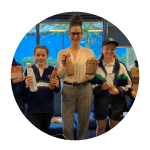 It didn't happen overnight. On the 2nd of September, Melbourne Girls' College removed all landfill and co-mingled recycling bins from site and instigated the National Parks Scheme (NPS). The idea came from what visitors to national parks are expected to do when they enter an Australian national park – take out what you take in; take only photos, leave only footprints. Through this initiative our school is hoping to send a very strong message to our community that the best course of action is to avoid waste, reuse the lunch boxes and containers and take responsibility for the waste you create. We continue to educate and inform all members of our school community as we manage this significant and symbolic change.
Join the dynamic duo, student leader Lucy and teacher Paula to hear about the strategies, challenges and wins so far by the MGC team to make their vision of a 'Waste Free MGC' a reality, plus their tips and advice on how to implement change in your school or workplace.
Machine Sewing Basics 2:30 – 6pm Ngargee Room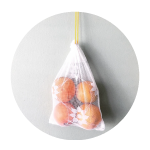 Want to make a produce bag from scrap fabric? Or maybe you'd like to advance your sewing skills with a cutlery wrap or reusable pads. Then this workshop is for you!
Rhiannon Irving is a Melbourne based costume maker and designer. She witnesses textile waste, and is striving to repurpose this waste to help reduce the 500,000 tonnes of textile waste that Australians send to landfill each year. Her aim is to teach people practical sewing because it is a life skill that not many people have these days and would benefit from learning.
Climate Change Choir
 3:30 pm main stage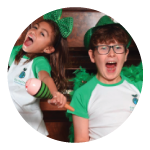 Hear the passionate voices of St Columba's Primary School students singing for people and planet as they share a song to inspire us to act on climate change. St Columba's Primary School is based in Elwood and were a 2019 ResourceSmart Schools Awards School of the Year finalist. 
Reusable Dishcloth Making
 3:30 pm – 5:30 stage left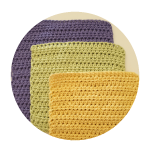 3:30 Nana Maud will show you how to upcycle a tshirt into a bag and a jumper into a dog bed, all without sewing! A great way to keep pre-loved items out of land fill by turning them into something even better!
4:30  Learn how to make your own reusable cotton dishcloths. A great alternative to plastic sponges, you can crochet your way to sustainability. Learn the basic stitches to begin your crochet journey, it's easier than you think and can be addictive. If you have a crochet hook, or spare yarn please bring it along.
Nana Maud was Wendy Lakes' Nana who taught her how to crochet.
Zero Waste Travel and Celebrations
 4:30 pm – 5:30 pm training room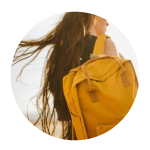 71% of Australians receive an unwanted gift equating to 20.6 million gifts or $630 million and air travel creates millions of tonnes of waste per year. But with a little pre-planning we can translate our everyday zero waste habits to be effective even during travel and special events. Christmas in nearly upon us, so now is the time to plan our zero waste celebrations and travel, so we can end the silly season without regrets.
Carina Turner from Woman Against Waste is a waste warrior who is committed to making waste reduction easy for every household and will give you practical, knowledge to integrate this into your daily life.