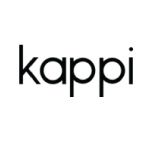 Kappi is an Australian Eco store providing alternative products to single-use plastics. Started a husband and wife team in 2017, Kappi aims to educate and inspire people to live a less wasteful lifestyle. Some of our products include GOTS certified organic cotton grocery, mesh produce and bulk food bags, reusable silicone ziplock bags, reusable safety razors, bamboo toothbrushes, reusable silicone stretch lids, water bottles, reusable bamboo cutlery and reusable gold stainless steel straws.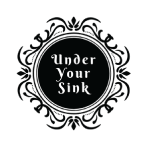 Under Your Sink – Experts in truly green DIY cleaning solutions. We help reduce toxins & reduce waste by providing what you need to make & store your entire range of natural safe cleaning products.
We can help you avoid plastic & the supermarket cleaning isle.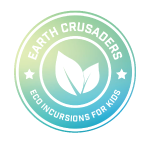 Earth Crusaders are a not-for-profit organisation with a passion for teaching kids how to become sustainable junior citizens. Our program has a two-prong effect — it empowers kids to be the change-makers in our communities through fun and interactive workshops and games whilst the take-home workshop items encourage conversation at home around how adults can be more sustainable.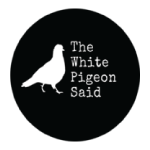 The White Pigeon Said. Our goal is to provide honest, tox free and affordable clean products that are biochemist formulated, effective and help consumers minimise their waste. We package our products thoughtfully in reusable glass or biodegradable paperboard tubes providing alternatives to plastic. Going back to basics is important so we also offer workshops to educate consumers on mimising toxin exposure and making their own.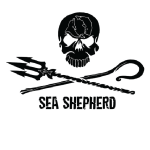 Sea Shepherd Australia is a not for profit marine conservation organisation that operates ships around the world. Crewed almost entirely by dedicated volunteers, they use direct action tactics to protect marine life from illegal activity on the high seas. Our current campaigns focus on on Illegal, unregulated and unreported fishing, climate change and to minimise single use plastics.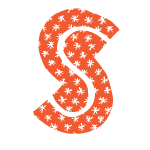 Scribble is a vibrant, eclectic list of illustrated books for children by brilliant writers and artists from around the world, based in Melbourne, Australia. We are publishing a book called Plastic: past, present, and future, which journeys through the life cycle and history of plastics, their invention, their uses and the damage waste is doing to the environment. With beautiful illustrations, this easy to read non-fiction book for primary years is a perfect introductory companion to Australia's growing campaign against single-use plastics.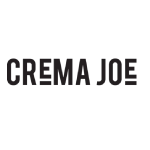 Crema Joe is an Australian owned business passionate about helping you get more from your daily cuppa. Our range of environmentally friendly capsules are designed to be reused, giving you the freedom to brew freshly ground coffee beans with your Nespresso®, K-Fee®, Caffitaly® or Dolce Gusto® machine.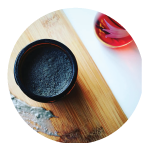 big blue cosmetica is focused on creating products to care for our skin, hair and home that are completely natural, highly effective and as sustainable as possible. With an emphasis on using locally sourced Australian ingredients that are certified organic, vegan and cruelty free, in plastic free packaging – for our health, and the health of this big, blue beautiful planet. All products handmade with love right here in St Kilda.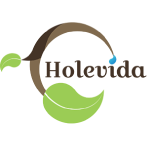 Holevida is an online store which focuses on environmental sustainability. Our mission is to inspire others, especially families to start their journey to less waste. We believe if we instil good habits in our children from young then we really can change the poor outcomes that environmental scientist are predicting for our future. We encourage you to take small steps to start reducing plastic and single use items in your household and provide reusable and environmentally friendly alternatives.
At Planet Angels we offer a range of eco-friendly product that aim to help people live a more ethical and eco life. Most of our range is designed to replace single use plastics, but we also offer a natural range that are made from bamboo and coconut. Our zero waste initiative at Planet Angels is to make sustainable choices accessible and affordable to everyone. Our mission is to keep costs low so that our product prices can remain low and people can afford to make the switch to reusable alternatives.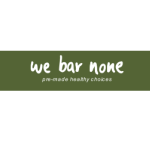 We Bar None Have you ever seen a zero waste packaged snack before? We Bar None are the first business in Victoria to use 100% certified home compostable packaging on their range of delicious snacks. With 6 flavours of energy bars and 4 flavours of crackers, there's something for everyone, bar none!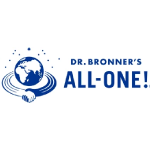 Dr. Bronner's All-One! is a family-owned and run business with over 150 years of soapmaking excellence. Committed to honouring the vision of their founder, Dr. E.H. Bronner, the world-renowned B-Corp company makes socially and environmentally responsible personal care products of the highest quality and dedicates profits to various causes and charities worldwide.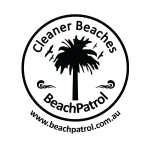 Beach Patrol is an organised network of volunteers, community beach cleaning groups each originated under and proudly part of the Beach Patrol Movement in Melbourne. Each group is defined by its suburb. Local residents sign up on the Beach Patrol website to become members of their selected group. Members then pledge one hour of voluntary beach cleaning per month. This cleaning is done either at the discretion of the member or as a part of organised monthly group cleans.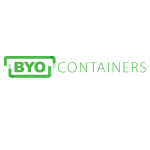 BYO Containers is a grass roots movement of everyday citizens who seek to reduce single use plastic waste by popularising the Zero Waste practice of BYO containers to food vendors. The downturn of the foreign waste export industry at the beginning of 2018 resulted in a recycling crisis across Australia, shining a light on the critical issue of plastic waste and the urgent need to rethink our wasteful habits, including how we purchase our food.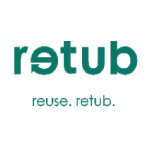 retub premium reusable takeaway containers reduce waste in 3 different ways and with our unique, built-in container exchange program called Reswap, you know your retub is clean when you need it.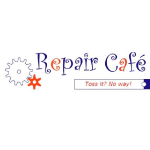 StKilda Repair Cafe. To stop stuff ending up in landfill our volunteers will repair just about anything. We are part of the world wide Repair Cafe movement. Volunteer fixers and menders offer their time and skills to help make possible repairs free of charge. People visiting the Repair Cafe can bring broken or damaged items from home – toasters, lamps, hair dryers, clothes, bikes, toys, crockery… anything that needs fixing is welcome. This helps reduce waste, save money and resources, and can help reduce CO2 emissions.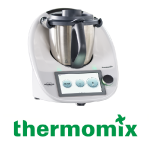 Thermomix. The TM6 replaces over 12 appliances in one sleek, compact unit that packs enormous power, versatility and innovation. So you can chop, beat, blend, whip, weigh, mill, knead, mince and more at the touch of a button. We are Melbourne base Zero Waste Thermomix consultants!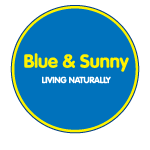 Blue and Sunny are committed to creating opportunities for the community to reduce their plastic waste by offering eco friendly products including soap berries, stainless steel pegs and bamboo toothbrushes. We are Melanie and Drew. We would like to welcome you to Blue & Sunny, a business we have created to help ourselves and others just like us to use more natural alternatives in our daily lives.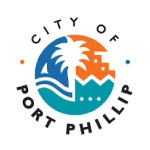 Sustainable Port Phillip. We are Sustainable Port Phillip. We provide our community with smart solutions for a sustainable future. The Sustainable City Community Action Plan outlines the Actions that Council will take over the next three years to support the community to reduce their greenhouse gas emissions, water use and waste. This includes residents, businesses, community services and schools.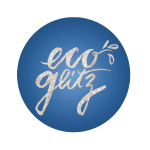 EcoGlitz® is a vibrant versatile vegan glitter in 20 colours for face,
hair and body. Developed by a scientist, we handcraft EcoGlitz® from
certified organic Australian plant ingredients and shimmering crystals.
All are safe to use on lips and around eyes, non-toxic and environment-friendly. EcoGlitz® contains no plastic – even no biodegradable plastic – and comes in reusable glass jars with metal lids and paper labels.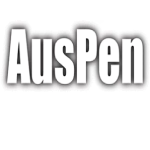 AusPen make quality refillable and recyclable dry erase whiteboard markers, that have replacement parts and that last a lifetime. We have been around for 20 years and are passionate about putting an end to single use plastic waste, in the educator sector especially — Penfill Not Landfill!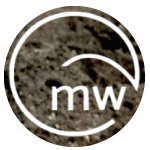 Making Waves Earrings. We re-purpose plastic waste before it gets to our beaches, reducing ocean pollution whilst creating beautiful jewellery to brighten any outfit. With sustainability being at the core of our values, all our products are locally made and waste free. Our hanging earrings are comfortable and unique with hypoallergenic silver hooks. Join us in 'making WAVES' to a cleaner, greener future; recycle in style.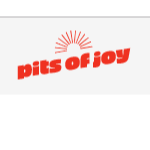 Pits of Joy are pots of gold made in Brunswick. This range of paste deodorants are Australian Certified Vegan, made with only certified organic ingredients, and wherever possible, ingredients that are Fair Trade or Fair for Life. Our aim is to show that natural products work, and what's good for you, can be good for communities + good for the environment too. The deodorant comes in a refillable glass jar, or bring along your own jar to have it filled at the Zero Waste Festival!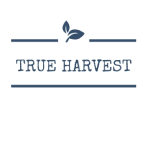 True Harvest's mission is to help free the world of plastic: rethink, reuse, reduce and we want you to be part of the change! Growing up and living on the land sister duo, Abby & Toni, were not exposed to the city life and the reliance on plastic. Life was simple but sustainable and environmentally friendly. We understand how difficult it is for families to live plastic free with limited and affordable options to rethink, reuse and reduce their waste. We hope that our products help you create a sustainable future.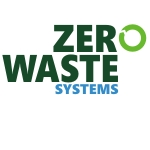 Zero Waste Systems are the proud distributor of Smart Cara – Food Waste dehydrator for the home. Turn your food scraps into a nutrient rich soil additive in as little as 3 hours. Simply load the food waste in the removable basket and turn on. The system will dry and grind upto 1kg of kitchen scraps, including chicken bones and seafood shells into a highly matured, nutrient-rich flake at around 10% of the original volume. This makes it an ideal additive for the garden or reduces your bin waste.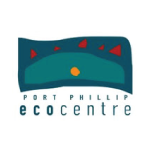 The EcoCentre is a leading community managed organisation with a dedicated team of scientists, educators and volunteers who design and implement
innovative environmental programs. Our expertise is Port Phillip Bay health and the urban ecology of Greater Melbourne, within the traditional lands
and waters of the Kulin Nation. We bring together people of all ages and backgrounds to spark solutions and inspire environmental leadership.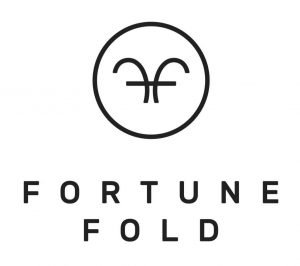 Fortune Fold is fashioning a circular economy through ethically repurposing local fabric waste into an easy to use shopping tote solution. Using fashion waste to decrease single bag use waste also helps people avoid microplastic waste generated by synthetic shopping bags, as the reusable lightweight bag inside the compact keychain pouch is a natural fibre.
Food Vendors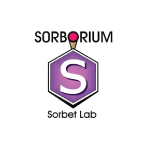 Sorborium: Sorbet Lab makes artisanal, small-batch, ethical vegan sorbets in a range of fabulous flavours. Our story began with a biomedical research scientist who uses his biochemistry background to create fruit, spice and sugar manipulations in the kitchen as an experimental lab space. The result is a palate refreshing ice-cream alternative. All products are dairy, gluten, soy and preservative free, containing no allergens or fat, making this suitable for practically everyone.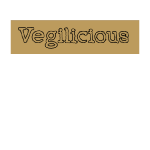 Vegilicious aims to raise awareness about eating for health, sustainability and care for the planet and its inhabitants, by providing alternate choices in food to raise social consciousness, acting as agents of change that touch the broader community. Vegilicious provides wholesome, organic, affordable vegan soul food, priding ourselves in serving super fresh food that is all homemade from scratch. All our produce is ethically sourced, considering locality, seasonality and environmental impact regarding packaging and waste.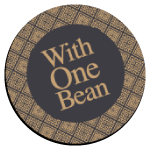 WithOneBean. Ethical, social, environmental specialty coffee from Timor-Leste. By drinking WithOneBean, you're helping to…end poverty and hunger, replant the forests, boost education and training. WithOneBean is 100% Arabica and is grown as wild coffee, not in plantations. The cherries are picked by hand, then wet-processed and sun-dried right in the communities where they're grown. Next, the beans are hand-sorted Dili. Roasting happens in Melbourne on our 10kg Has Garanti Roaster.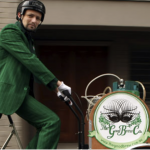 The Good Brew Company will be on site with their amazing solar brewed kombucha on tap! Please bring your own bottles and they will fill them for $8/litre!! They will have reusable cups for a $2 cup deposit. Bring your own bottles and cups for financial and environmental rewards! There will be three different delicious flavours on offer – Try one, two, or try them three! Find them in the foyer.
Other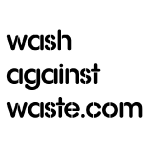 Wash Against Waste.
Response Ability
The scale of the waste challenge at times appears insurmountable. By focusing on what is possible and moving towards that we shift the single use paradigm one straw, plate and cup at a time.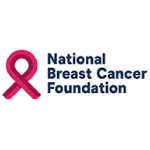 The National Breast Cancer Foundation (NBCF) is Australia's leading national body funding game-changing breast cancer research with money raised entirely by the Australian public. Our mission is simple: stop deaths from breast cancer. How? By identifying, funding and championing world-class research – research that's helping us detect tumours earlier , improve treatment outcomes and ultimately – save lives.