Upcoming events :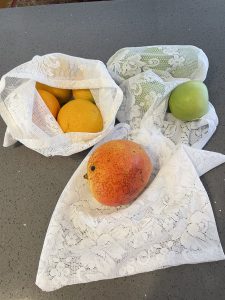 DIY simple produce bags
Queen Vic Market – 11 – 1.30 – Friday 24 February
Once of the simplest ways to reduce our impact on the environment is to swap out single-use plastics with alternatives that are friendlier for the world we live in. To help get you started Zero Waste Victoria will be hosting a pop-up DIY Simple Produce Bag workshop, drop by the Queen Vic Market anytime between 11 and 1.30 Friday 24 February and sew your own reusable produce bag. We'll supply reclaimed materials, thread and needles for you to make your bag.
Take away the skills to make more and eliminate your need to use single use plastic produce bags ever again. Every reusable bag helps as an average plastic bag is used for a mere 12 minutes and takes 100's of years to break down.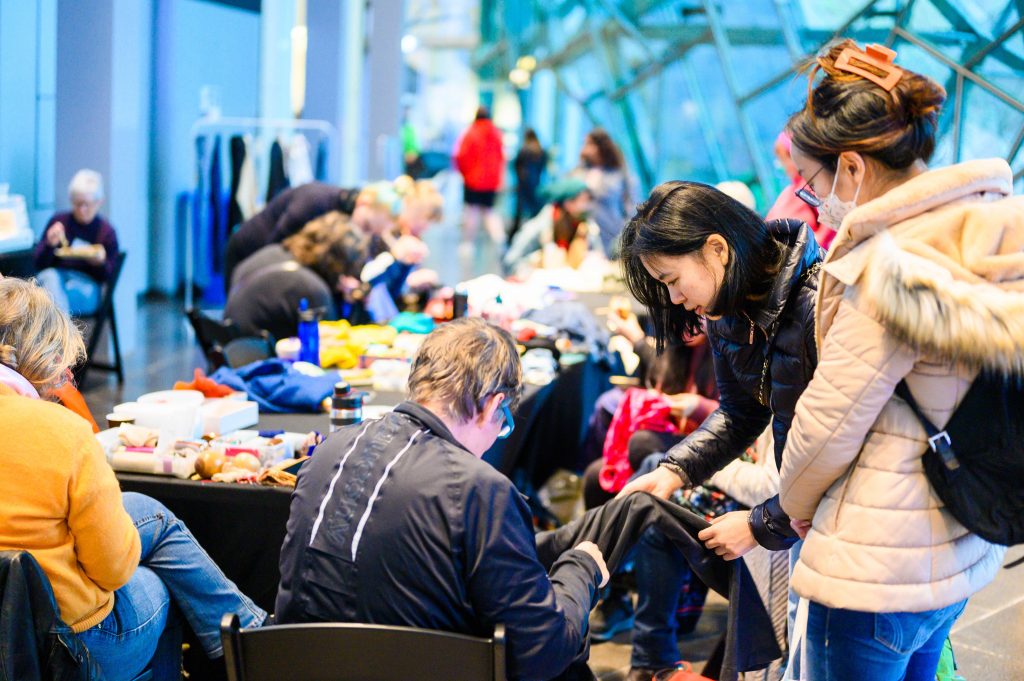 Mend It, Fix it @ Fed Square
The Atrium, Fed Square – 10 and 2 – Saturday 25 February 2023.
As part of the Sustainable Living Festival 2023 in February 2023 we will be holding a Mendit, Fixit session where you can bring along items that are in need of repair.
Following the great success of our event as part of the Zero Waste Festival held in September 2022, we are again having a Mending Circle showing how mending items is a great activity to undertake. The theme will be 'Stitch It, Don't Ditch It' following the success of events around the globe.
We will have menders repairing their own items who are also happy to discuss mending with attendees and, if you bring items, to help show how to mend them. We aim to show people how easy mending is to do yourself rather than just mending things for you. So come along to our circle and to sit down and join in for either a chat or mend. Hosted by Tamara Russell of Karhina Textiles If you would like to volunteer as a mender (no expertise required!) please get in touch. The more the merrier!! – tamara@zerowastevictoria.org.au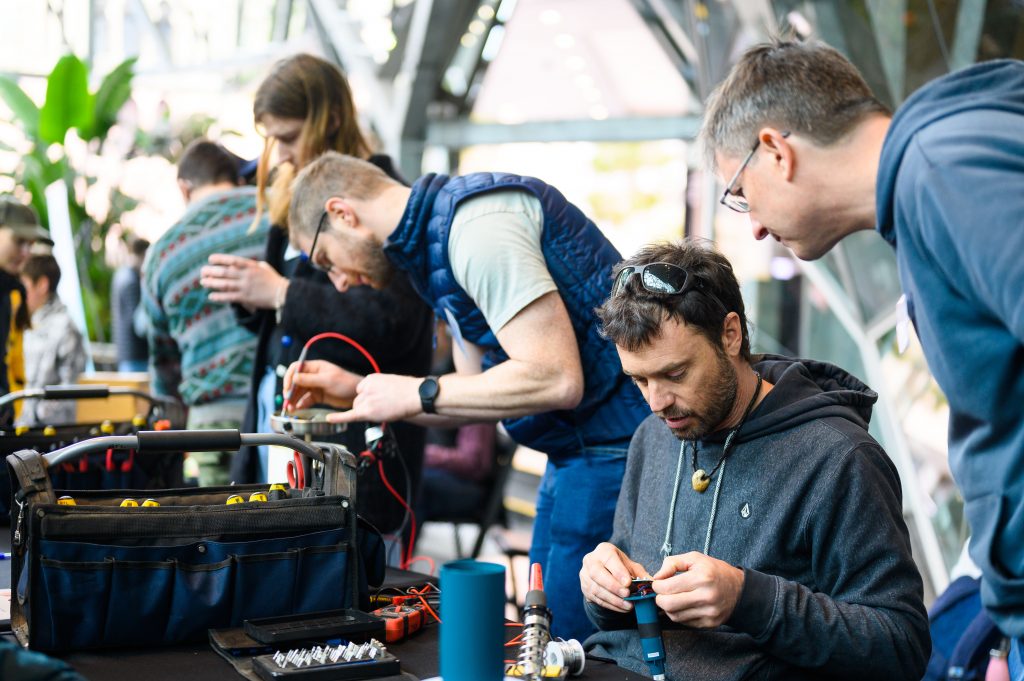 We will also have a Repair Cafe on hand to fix your broken items so bring your things in need of repair – for FREE. Yes, that's right the St Kilda and Brunswick Repair Cafes repair stuff for free! They do this to stop things going to landfill and to educate the public about how to avoid waste from unnecessary purchasing of new products.
Bring along anything you can carry that needs repair and their experienced volunteers will do their best to keep it alive. Items such as: electronics, electrical, wood, metal, sewing, jewellery, bikes, toys, in fact just about anything you can think of.
So come along to join in the fun – Saturday 25 February – The Atrium, Fed Square. Register your spot here
Book you place for the Repair Cafe – BOOK REPAIR
Keep an eye on our Facebook page or sign up for our Newsletter to be the first to know about Zero Waste Victoria's events.
Contact us if you are interested in having Zero Waste Victoria at your event, school or organisation.
Coming Soon


Our events and workshop bookings are done through Humanitix which is a great charity with all booking fees going to educate underprivileged children.
Keep connected on: