Up and coming events where you will find Zero Waste Victoria:
Join us in the week of interactive school holiday zero waste activities – Tickets are free so book yours now!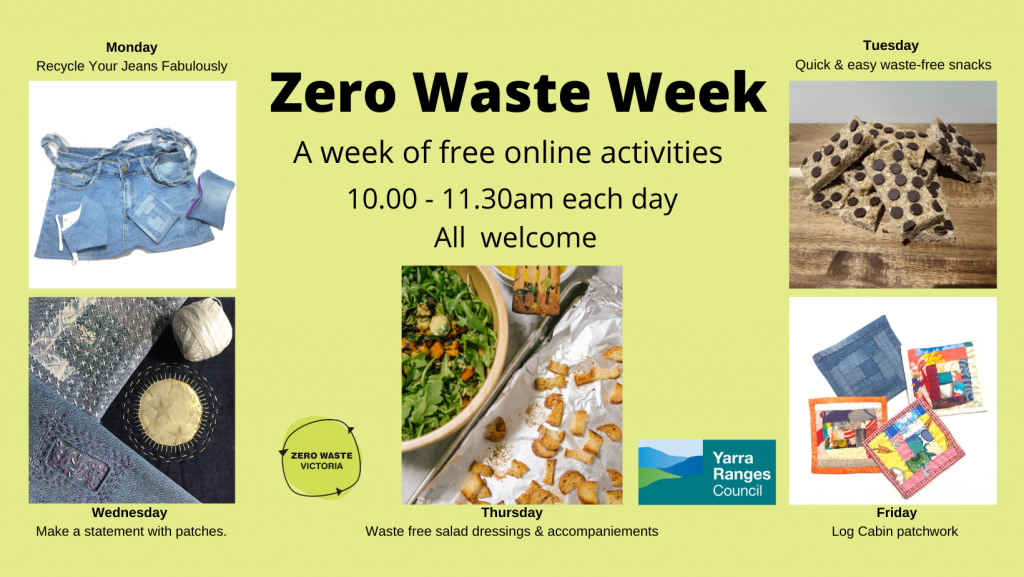 Our events and workshop bookings are done through Humanitix which is a great charity with all booking fees going to educate underprivileged children.
Contact us if you are interested in having Zero Waste Victoria at your event, school or organisation.
Keep connected on: