We hope you're doing well, as can be, in this unprecedented time during the pandemic. I've been asked what can do to keep avoiding waste with the COVID-19 restrictions, which is an important question because avoiding waste and recycling right is incredibly important, especially during this time.
There's been an increase in the contamination of recycling, which adds further pressure to our already challenged waste system. To top this off, Victoria is in a declared state of disaster, and we need to be mindful of this.
The question of how to deal with this a travel limit which poses a shopping challenge for many, was raised in the facebook group. To start with, I'd like to note that we should be mindful with the term "zero waste", as a Zero Waste lifestyle means avoiding waste as best we can. It's not about perfection with an exclusive or all or nothing approach.
This means that within our group
some people rarely put their bins out
some are starting out
some are in situations where they're creating more waste than they'd like to (particularly during the pandemic)
others are somewhere in between
Wherever you are in your sustainability journey, that's ok.
Guide to reducing waste in the pandemic
Start by accepting these are challenging times, and don't be harsh on yourself, or someone else, if waste is unavoidable. It happens
Avoid food waste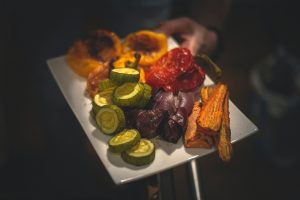 You can still avoid single-use takeaway items
If you order out, request to refuse single-use utensils, straws, and condiments. You can use what you have at home instead. If you're ordering over the phone, remember this when you order.
If you want to use reusable containers, but can't please acknowledge the business owner is trying to do the right thing by taking precautions. That said there is no restriction preventing the use of this, however many have take the choice to do so. Here's a great example of a cafe doing it right.
Wear a reusable mask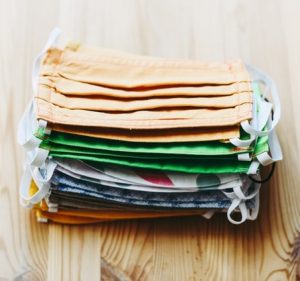 We're required to wear masks outside of outside of our homes, to slow the transmission of the virus. The great thing about this is that people who don't usually consider reusables are embracing the reusable mask. This is a win, and a new way to open the conversation for using reusables.
Look for sellers making masks out of reusable materials. Jacinta from Minnie and Lou is local to me.
Another good one is Sister works
If you want to make your own masks Tamara from Karhina Textiles is doing online classes
Got items to donate?
Before disposing of unneeded items, consider whether they are fit for reuse. However, it's possible that your local op-shop or reuse store isn't accepting donations. Please check their website or make contact before dropping off any donations. As staffing and the capacity to process items could be limited.
After a clean out of the kids rooms, I've got a few boxes with clothes and other items we'll store until we can responsibly pass them on for reuse elsewhere.
Join our facebook group
For more tips and ideas join us in our group, where you're welcome to ask any questions in your journey to reduce waste