Australia is facing a waste crisis that is adding to already pressing environmental challenges and climate change. Labor announced a $90 million dollar plan to tackle waste reinforcing waste management as a national issue. This is a welcome announcement given the global steps to reducing waste, with the EU recently banning single use plastic items by 2021. As waste is being acknowledged as an issue of national and global importance, it's worth investigating the policies on waste for the upcoming federal election.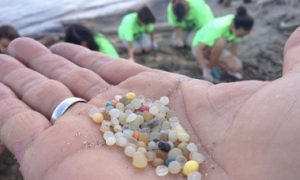 Labor's plans seem to be a step in the right direction with policies that address waste at a national level. However they have been criticised for not going far enough to make an impact on waste reduction. Microbeads and plastic bags have already been voluntarily reduced by bans from supermarkets and industry. A ban on single use plastic products could help to drastically reduce plastic waste across Australia in the same way as the EU. Meanwhile Labor's policy for recycled products in all road projects and $60 million recycling fund, is an attempt to bolster the recycling industry in Australia. This is necessary if the Australian recycling industry is to have any way of surviving economically.
The Coalition released their waste policies also stating a ban of microbeads and making a notably strong commitment to reducing the impact of packaging waste by Australian products. How that will occur or be enforced remains unknown. The Coalition takes a general approach to funding waste as part of broader environmental protection and clean-up projects without targeting industry responsibility for waste pollution.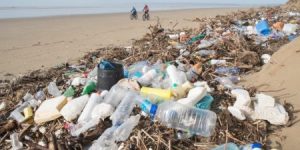 The Greens were first to release waste policies. Their approach is to focus on local and state government issues such as landfill, recycling, food waste collection and composting. They also propose national bans, specifically of non-recyclable and excess packaging such as take-away food and drink containers. The Greens propose prohibiting the exportation of hazardous waste and e-waste to countries that cannot manage it to the same stringent health, safety and environmental standards as Australia (which pretty much covers any export).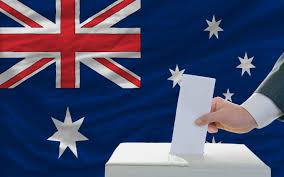 Generally importing countries have lower waste management standards, which has enabled Australia to dump without responsibility or consideration  of the harm it is causing elsewhere. The table below provides more detail on each party's waste policies.
Please note ZWV is not affiliated with any political party, but we encourage you to ask your local candidates what they are doing to tackle the war on waste.
Labor
Coalition
Greens

Ban on microbeads & plastic bags by 2021

Establish National waste commissioner

Mandatory targets for all government departments to purchase products made from recycled materials.

Ensure all road projects contain recycled products

National container deposit scheme

Expand product stewardship schemes

$15 million to help clean the Pacific ocean

$60 million National Recycling Fund. This will fund projects to encourage recycling, including funding for innovative waste solutions, local government recycling facilities and material processing facilities, and new approaches to tackling food waste.

100% of Australian packaging to be recyclable, compostable or reusable by 2025.

 $150,000 to all federal electorates in 2019-20 for community-led projects that deliver real environmental benefits, including restoring coasts, wetlands and waterways, protecting native animals, reducing waste and litter, and greening local parks and urban areas.

A National Food Waste Strategy bringing together governments, researchers, businesses and the community to halve food waste by 2030.

$100 million Environment Restoration Fund that will support practical action on waste and recycling, the protection of rivers, waterways and coasts, and further support for our threatened and migratory native species.

Ban on plastic bags & non-recyclable and excess packaging, including take-away food and drink containers.

Oppose incineration for the disposal of materials that can be re-used, recycled or composted.

Enforcing and encouraging composting of food waste nationally

Ensure official Government and Government sponsored events are Waste Wise

Better regulation of landfill sites to limit material accepted, and increased landfill levies to discourage landfill waste.

A national container deposit scheme.

Prohibit the export of hazardous waste and e-waste unless similar health, safety and environmental standards exist in the importing country.

Establishment of a government procurement framework to reduce environmental harm of government purchases.
References:
Labor: www.billshorten.com.au/labor
Coalition: www.liberal.org.au/our-plan/environment
The Greens: greens.org.au/policies/waste